Benefits of Dental Implants – Loveland, OH
Choose a Solution that Feels Natural
Nowadays, you have more options than ever to replace missing teeth. Although traditional solutions are still effective, more people than ever are turning to dental implants because they provide several advantages not possible with conventional prosthetics. Since they replace the entire tooth structure, including the root, the benefits of dental implants are unmatched. Here's what you'll enjoy when investing in your smile using a long-term option.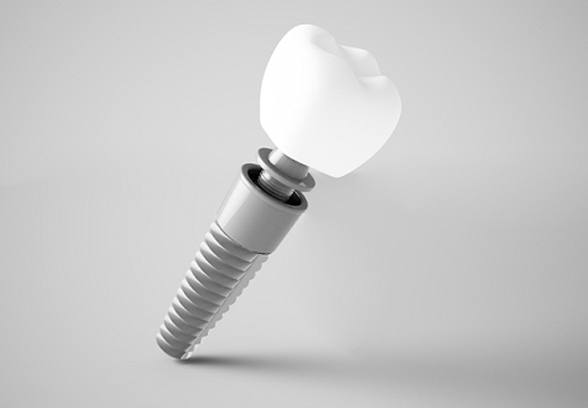 1. High Success Rate
Dental implants are the most reliable option to treat tooth loss because they provide predictable results. In fact, they have over a 95% success rate. They are proven to last for decades with the right aftercare, like maintaining your oral hygiene at home and visiting your dentist regularly for a cleaning and checkup.
2. Looks Natural
Your new tooth is carefully crafted from all-ceramic material. It's designed to match the color, size, and shape of your remaining teeth to blend in when you smile. It will look natural, so no one will know it isn't a real tooth.
3. Feels Natural
A titanium implant post inserted into your jawbone supports your restoration. Your bone fuses to the post through a process called osseointegration. With the support of your jaw, you'll regain as much as 70% of your natural biting force to enjoy your favorite foods.
4. Preserves Your Jawbone
Tooth loss causes your jawbone to slowly shrink because it isn't being stimulated by your root. As your jaw loses density, it increases your risk of several new issues, like cavities, gum disease, and additional missing teeth. With the implant post acting as a root, it stimulates your bone to keep your jaw strong. This stops dental drift to improve your oral health.
5. Look Younger
Missing teeth can lead to signs of premature aging because your facial tissues won't have adequate support. This can cause wrinkles and crevasses that make you appear years older than your true age. Dental implants provide your facial tissues with adequate support to turn back the hands of time to restore a youthful appearance.
6. Doesn't Alter Healthy Teeth
Many traditional treatments for tooth loss rely on other teeth for support, like a bridge or partial. In some cases, they may need to be permanently altered, such as with a fixed bridge. Dental implants standalone, so they don't need the support of healthy teeth. This allows them to remain unchanged to stay strong and healthy for many years with the right care.
7. Cost-Effective, Long-Term Solution
Traditional prosthetics only last for a few years before needing to be replaced, whereas dental implants can thrive for several decades with the right aftercare. You'll never need to worry about paying to have them replaced to save money down the road.
Invest in Your Smile Today
You can enjoy a nearly perfect replica of your natural smile with dental implants. You can discover their benefits for yourself by scheduling your consultation. We'll help you invest in a complete smile using dental implants.