Cost of Dental Implants – Loveland, OH
Why Dental Implants Are a Great Investment
Many people with missing teeth are initially interested in dental implants only to hesitate when they learn about the cost. At Gerome & Patrice Family Dentistry, we wholeheartedly believe that implant treatment is often the best way to restore a patient's smile after tooth loss. On this page, we've laid out some information to help you understand the factors that influence the cost of dental implants and why they're the best investment you can make in your smile.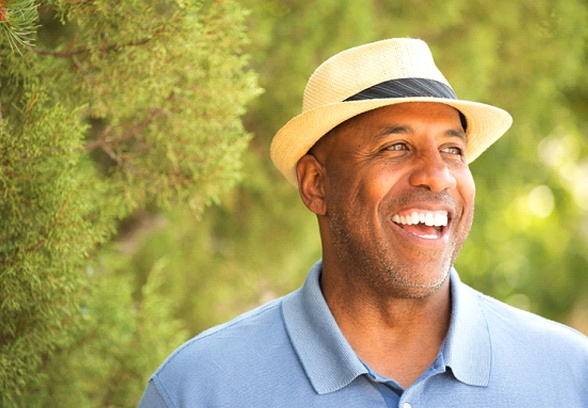 Types of Dental Implants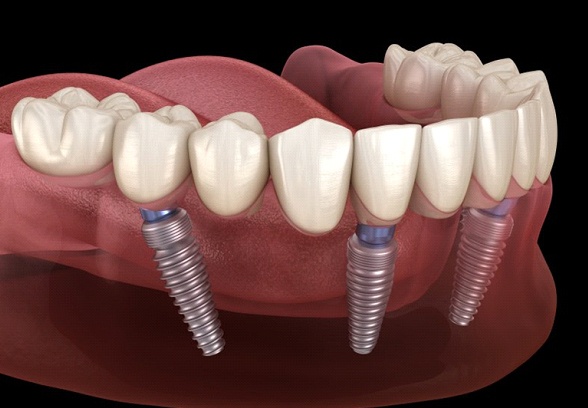 One of the primary variables affecting the cost of your treatment is how many teeth you're missing, which affects how many implant posts you'll need. You may receive one of the following treatments:
Single tooth implant: A single implant post topped with a lifelike dental crown can fill the gap created by just one missing tooth.
Implant-retained bridge: Implants can be placed at either end of the space in your grin with a dental bridge suspended in between to replace several missing teeth in a row.
Implant-retained denture: For patients who are missing all teeth, four to six implants can be used to secure a full denture. The sturdy foundation prevents the slippage associated with traditional dentures.
What are the Stages of Dental Implant Treatment?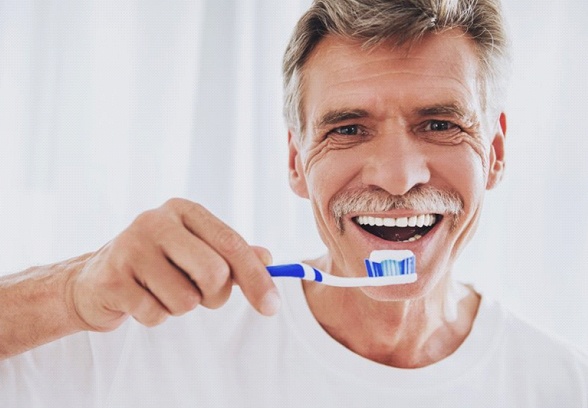 Getting dental implants requires multiple appointments over the course of several months to a year, with each stage incurring its own cost.
First comes your consultation, where Dr. Gerome or Dr. Patrice examine your mouth and take x-rays to determine your eligibility for dental implants. They might find that you need preparatory treatment, like bone grafting or periodontal therapy, before implants can be placed.
During the implant placement surgery, your gums are opened up to allow the post to be installed inside your jawbone. You'll spend the next three to six months healing, during which the implants fully integrate with your bone. Once this process is finished, you'll undergo a smaller surgery to receive your abutments, which are little metal connectors that attach your restoration to your implants.
Lastly, you'll return to our office to get your crown, bridge, or denture secured onto your implants, completing your new and improved smile.
Are Dental Implants Worth the Investment?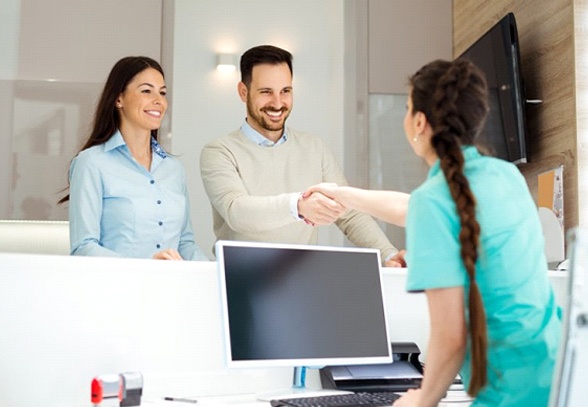 Due to their longevity and other incredible benefits, dental implants are well worth the investment. While you might pay more upfront for implants, they have the unique ability to last for decades with proper care. Considering the fact that traditional bridges and dentures need to be replaced every few years, you'll likely end up saving money in the long run by getting implants. Additionally, implants are the only option that replaces teeth from the root up, stimulating your jawbone and keeping you looking young and vibrant. It's no wonder thousands of Americans choose to invest in dental implants every year!
Does My Dental Insurance Cover Dental Implants?
Unfortunately, many dental insurance carriers consider implants to be a purely cosmetic treatment and don't cover the full cost. However, your policy may elect to cover some aspects of the treatment, such as gum disease therapy or bone grafting.
If you'd like help understand the details of your insurance plan, just contact us! Our team would be more than happy to assist you. We can evaluate your plan and maximize your benefits so that you can pay for your new smile without breaking the bank.