Botox® – Loveland, OH
Rebuild + Smooth Facial Lines
Botox® is a prescribed medical injection that's designed to temporarily reduce the appearance of fine lines and wrinkles. Botox helps you achieve more relaxed and smooth facial appearance, while still having the freedom of expression. The treatment only takes minutes, and you will see results quickly after your treatment for a youthful and more radiant you!
It can even treat TMJ pain, headaches, and chronic migranes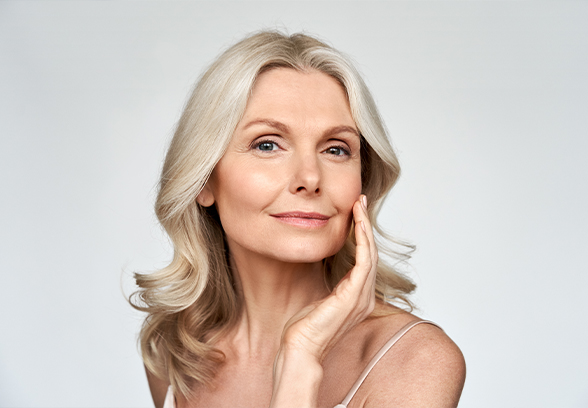 Why Choose Botox and What Can It
Help With?
Forehead Lines
Brow Lift
Crow's Feet
Square Jaw, Masseter
TMJ Pain
Neck Lines
Frown Lines
Lip Lines
Gummy Smile
Downturned Mouth
Dimpled Chin
What is Botox®?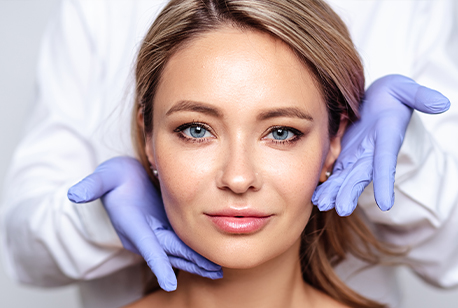 Also referred to as botulinum toxin A (BoNT-A), Botox® is a manufactured injectable medication used therapeutically to reduce the strength of targeted muscles. It is a highly refined protein approved by the Food and Drug Administration (FDA) for the treatment of fine lines and wrinkles as well as migranes. It can also be used to treat chronic jaw pain.
By temporarily relaxing the muscles within specific areas of the face, age lines are less likely to form when frowning, smiling, or laughing, Botox® can also reduce jaw pain and damage done to your teeth by relaxing the muscles used to clench and grind your teeth.
On average, Botox® results can last anywhere from three to six months, but touch-up appointments are necessary if you want to maintain your youthful appearance. Patients who recieve Botox® to treat TMJ/TMD can expect the same timeframe but will likely use this unique technique in combination with other oral therapies.
Who is a Good Candidate for Botox®?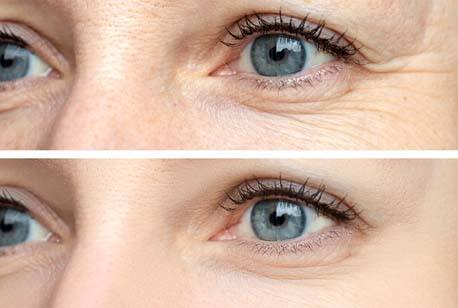 Identifying whether or not you are a good candidate for Botox® requires that you schedule a consultation with your cosmetic dentist in Loveland. It is during this visit that we will examine your medical history and determine if you are taking any medications that might cause a reaction should you receive Botox®.
We'll evaluate your facial structure and/or your severity of jaw pain to decide whether this injectable solution will lend the type of results you desire. Botox® is capable of treating:
Crow's feet
Glabellar lines (vertical lines that form between the eyebrows)
Forehead wrinkles
Vertical lines surrounding the lips (common among those who smoke)
Temporomandibular joint disorder (TMD), bruxism, facial pain
Migraine headaches
And more!
The Benefits of Botox®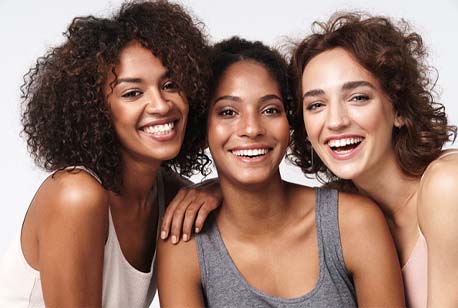 Instead of resorting to a more invasive facelift procedure, you can opt for Botox®, which offers outstanding benefits for busy individuals such as yourself. Should you choose to move forward with treatment, you can expect:
Results that develop within 2-10 days of the first injection
A quick and easy appointment
A far less invasive process than a facelift
The ability to see natural results that are subtle yet effective
Freedom from the discomfort caused by temporomandibular joint disorder (TMD)
Frown Lines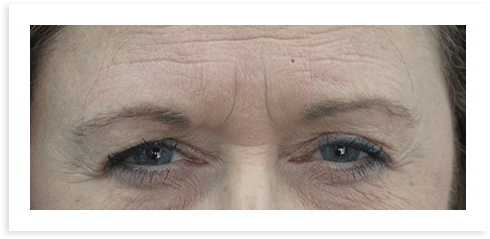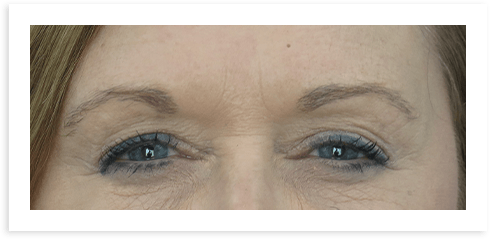 Before After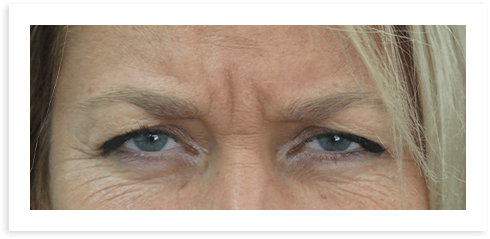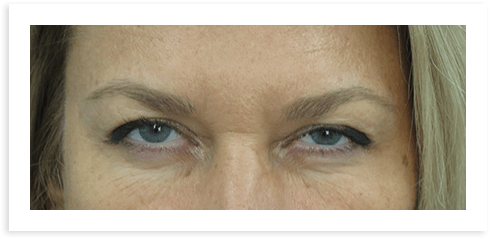 Before After
Crow's Feet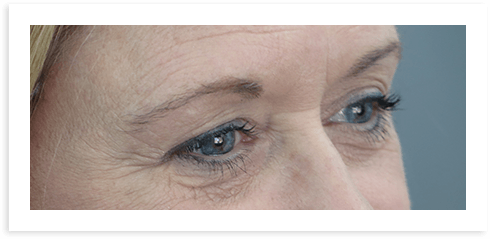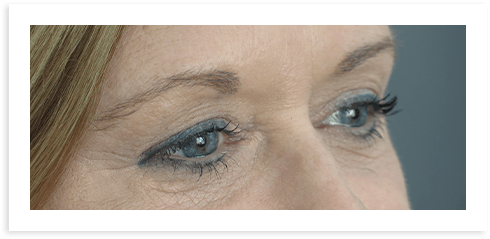 Before After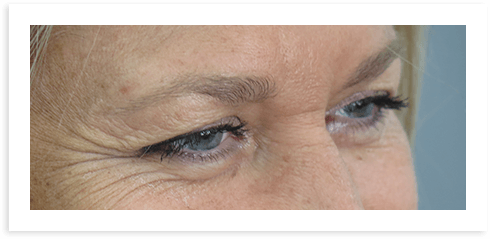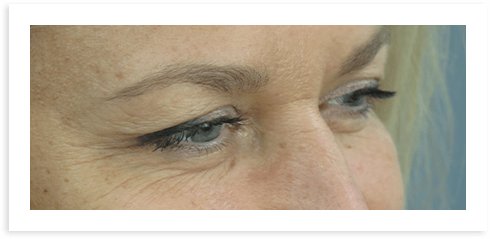 Before After
Forehead Lines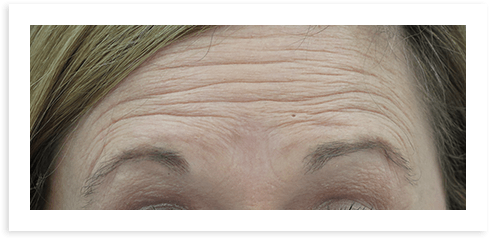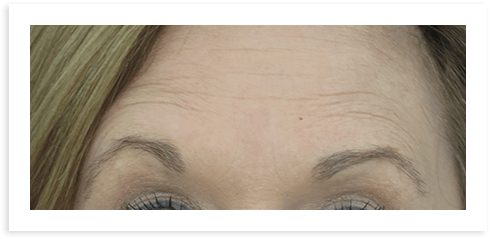 Before After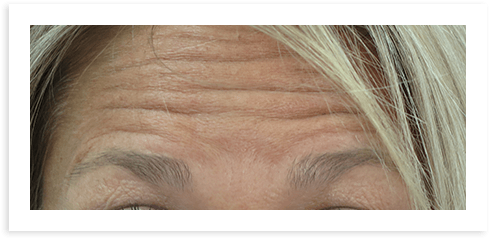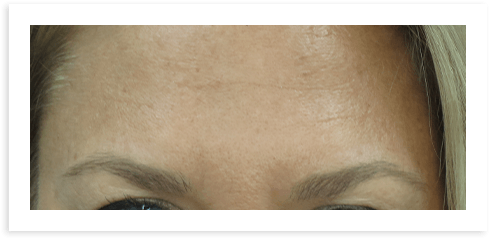 Before After
After Day 10
Real patients. Results may vary.
---
Botox For TMJ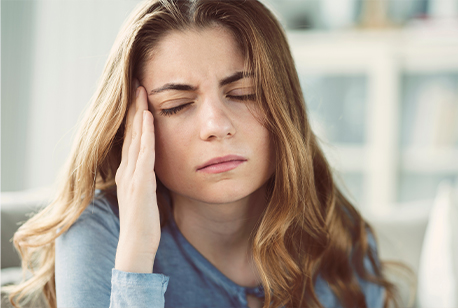 If you have TMJ Syndrome, headaches, or migraine pain, and your healthcare professional determines you are a candidate for this treatment, your specific diagnoses and the severity of your condition witll dictate how much Botox® you will require.
Botox® treatment for TMJ typically takes just a few minutes depending on the number of injections needed. Patients will begin to see results from their treatment with Botox® within 3-5 days following the procedure. The effects of treatment last for approximately 3 months.
After 2-3 treatments with Botox®, many patients lose the habit which accompanies the repetitive grinding or clenching. The use of Botox® is very safe, however, as with any medical procedure there are possible risks and side effects to be aware of when using Botox® for TMJ treatment.
BOTOX® FAQs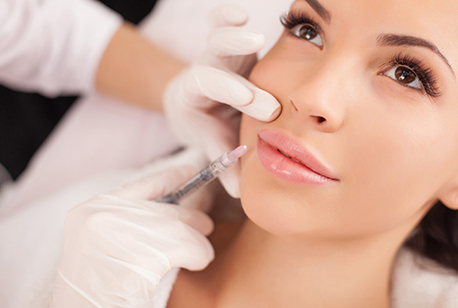 Maybe you're already considering BOTOX® for your face. If so, that's great news – the treatment will take years off your looks! Still, there's a good chance you have some lingering concerns. You don't want to go into things carelessly, after all. Luckily, we at Gerome & Patrice Family Dentistry have you covered: Below are some popular BOTOX® questions and their respective answers. By reading them over, you'll get a better sense of our face-rejuvenating process.
Is BOTOX Safe?
In general, BOTOX® is very safe. Dentists and other medical providers work to ensure the treatment isn't harmful.
The main reason for BOTOX®'s safety lies in its dosages. You see, botulinum toxin – the procedure's main ingredient – is life-threatening in large amounts. However, each BOTOX® injection only has a small amount of this material. That means it won't cause any lasting damage to your body.
Even when adverse reactions to BOTOX® occur, they usually stem from outside factors. For example, the injection may not be prepared according to FDA standards. Similarly, the healthcare professional who performs the injection might make a mistake.
Is BOTOX Permanent?
Unfortunately, no – the intended results of BOTOX® aren't permanent. They're as temporary as the effects of most other dental treatments.
Specifically, a BOTOX® treatment lasts roughly 3-6 months. It'll help you look quite youthful and vibrant during this period. That said, your face will shift toward its earlier appearance afterward. From there, you may want to repeat the procedure.
You see, BOTOX® breaks down over time. It relies on a protein that your body eventually eliminates. As a result, its duration depends on things like age, metabolism, activity level, and more.
Does BOTOX Have Side Effects?
To be clear, BOTOX® rarely ever causes adverse effects. It's pretty safe when provided by licensed and skilled healthcare workers. Even so, the injections can lead to unwanted results at times.
When BOTOX side effects do occur, they're typically near the injection site. Some of the most common ones are:
Injection Site Reactions – Pain, bruising, and skin color changes around the injection site are typical with BOTOX.
Headaches – BOTOX can sometimes cause headaches. Some believe this is because it makes muscles spasm before paralyzing them.
Eye & Vision Issues – You might blink less after your injections. Should that happen, you could suffer dry eye, eye irritation, or eye damage.
Difficulty Swallowing or Breathing – BOTOX can weaken the muscles that help control swallowing and breathing.
How Can I Prolong My BOTOX Injections?
BOTOX® results aren't permanent, but you can take steps to help them last. Tips to that effect include:
Avoid Sun Damage – BOTOX® is ineffective against wrinkles and lines caused by sun damage, so avoid excess sunlight when possible.
Reduce Your Stress – When stressed, your body applies pressure to the muscles targeted by BOTOX®. This change alone can make treatment wear off quicker.
Remember to Moisturize – Moisturizers have collagen and hyaluronic acid, which keep your skin looking plump and healthy. Better yet, these ingredients stop your face from breaking down the BOTOX® injection too quickly.
Quit Smoking – Tobacco products cause collagen to break down, leading to damaged skin cells and less effective BOTOX® injections.