Botox® – Loveland, OH
Helping You Look and Feel Better
At Gerome & Patrice Family Dentistry, we believe in providing our patients with more than just standard oral healthcare. Although much of our work consists of improving oral health and dental aesthetics, we also understand the desire for individuals to turn back the clock on aging. This is why we offer Botox® in Loveland. Equipped with the training and skillset to safely provide this service, our team can smooth out appearances while also combating chronic jaw pain caused by temporomandibular joint disorder (TMD). Contact us today to find out how you can get started with Botox®.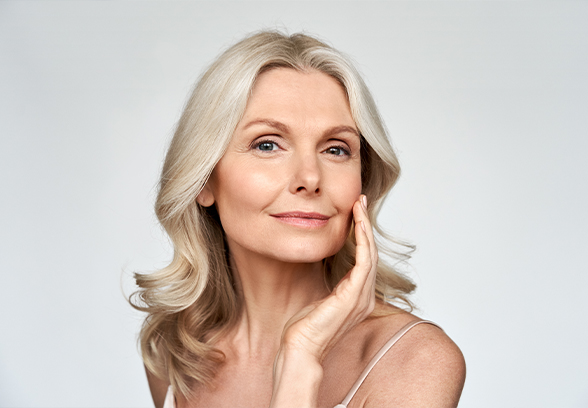 What is Botox®?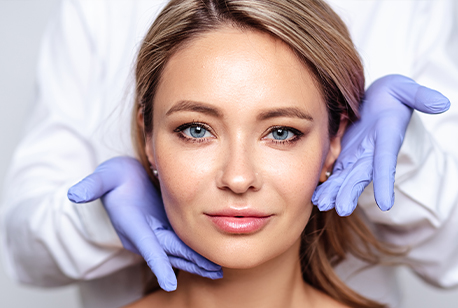 Also referred to as botulinum toxin A (BoNT-A), Botox® is a manufactured injectable medication used therapeutically to reduce the strength of targeted muscles. It is a highly refined protein approved by the Food and Drug Administration (FDA) for the treatment of fine lines and wrinkles as well as migraines. It can also be used to treat chronic jaw pain.
By temporarily relaxing the muscles within specific areas of the face, age lines are less likely to form when frowning, smiling, or laughing. Botox® can also reduce jaw pain and damage done to your teeth by relaxing the muscles used to clench and grind your teeth.
On average, Botox® results can last anywhere from three to six months, but touch-up appointments are necessary if you want to maintain your youthful appearance. Patients who receive Botox® to treat TMJ/TMD can expect the same timeframe but will likely use this unique treatment in combination with other oral therapies.
Who is a Good Candidate for Botox®?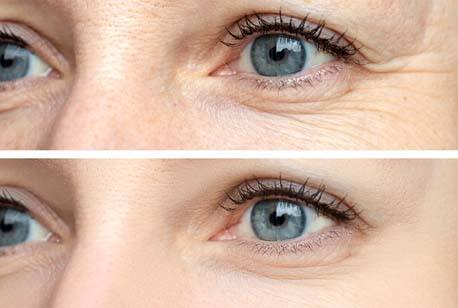 Identifying whether or not you are a good candidate for Botox® requires that you schedule a consultation with your cosmetic dentist in Loveland. It is during this visit that we will examine your medical history and determine if you are taking any medications that might cause a reaction should you receive Botox®.
We'll evaluate your facial structure and/or your severity of jaw pain to decide whether this injectable solution will lend the type of results you desire. Botox® is capable of treating:
Crow's feet
Glabellar lines (vertical lines that form between the eyebrows)
Forehead wrinkles
Vertical lines surrounding the lips (common among those who smoke)
Temporomandibular joint disorder (TMD), bruxism, facial pain
Migraine headaches
And more!
The Benefits of Botox®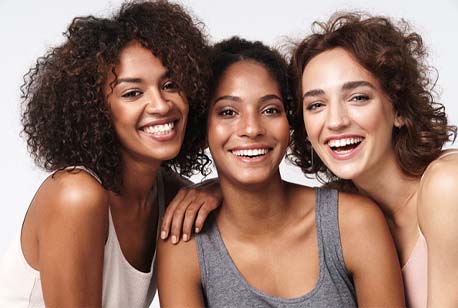 Instead of resorting to a more invasive facelift procedure, you can opt for Botox®, which offers outstanding benefits for busy individuals such as yourself. Should you choose to move forward with treatment, you can expect:
Results that develop within 2-10 days of the first injection
A quick and easy appointment
A far less invasive process than a facelift
The ability to see natural results that are subtle yet effective
Freedom from the discomfort caused by temporomandibular joint disorder (TMD)
Frown Lines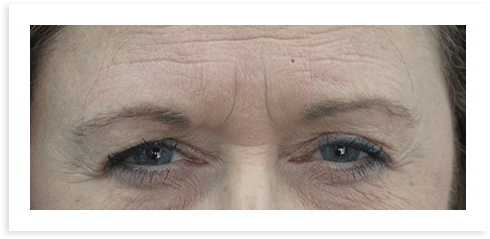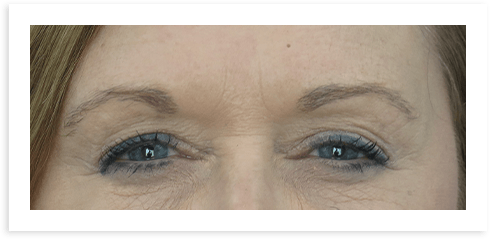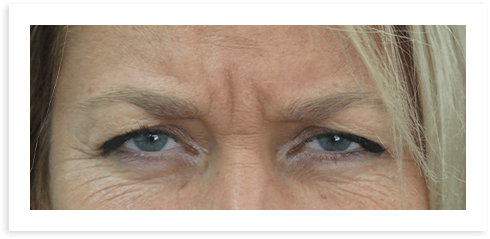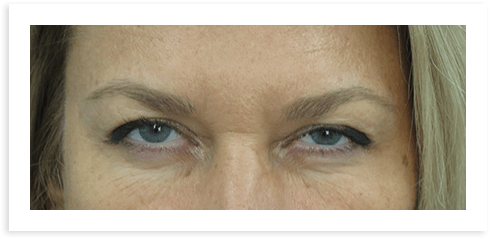 Crow's Feet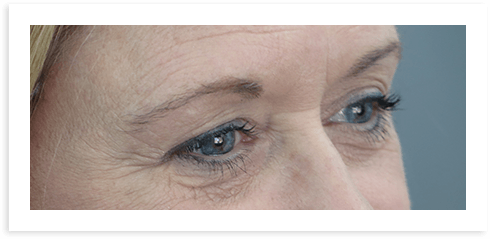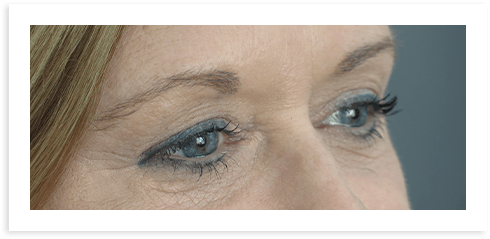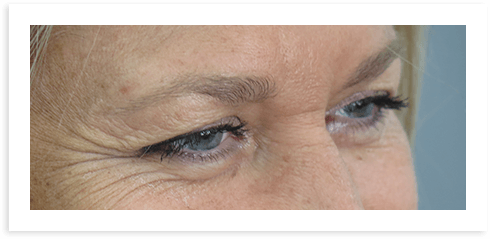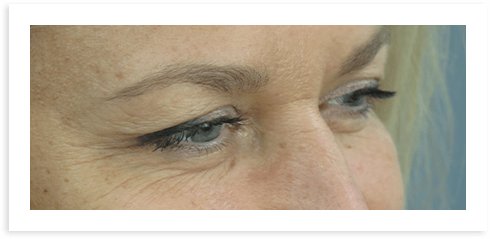 Forehead Lines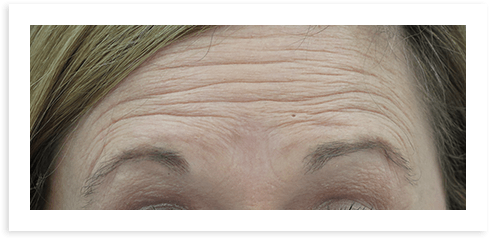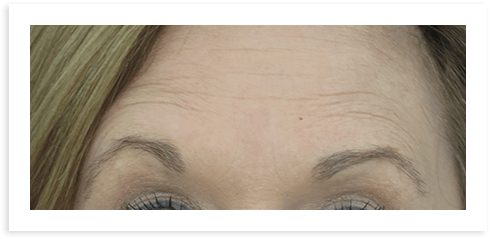 Before After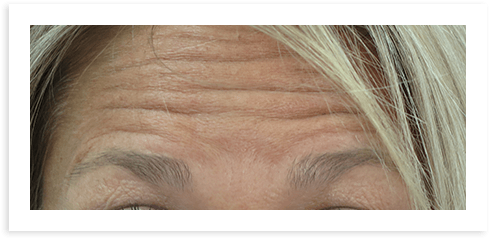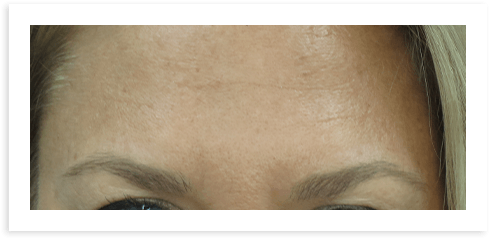 Before After
After Day 10
Real patients. Results may vary.