Preventive Dentistry – Loveland, OH
Family-Friendly Services to Keep Your Mouth Healthy
We offer a number of preventive dentistry services for the entire family at our Loveland, Ohio dental office. We see patients as young as three years of age, and our friendly, highly-skilled team of dental health professionals strives to make your dental visits completely stress free. From regular dental checkups to periodontal therapy for gum disease and protection from teeth grinding, our preventive dentistry in Loveland, OH will meet your needs for excellent oral health.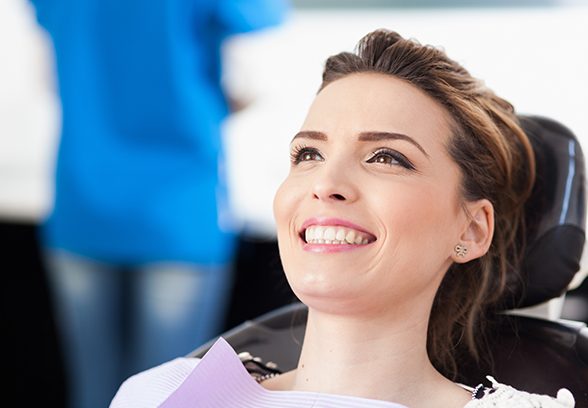 Why Choose Gerome & Patrice Family Dentistry for Preventive Dentistry?
Friendly Dentists and Team That Make You Feel at Home
Services Dedicated to Helping Patients of All Ages
Focused on Prevention, Not Treatments You Don't Need
Dental Checkups & Teeth Cleanings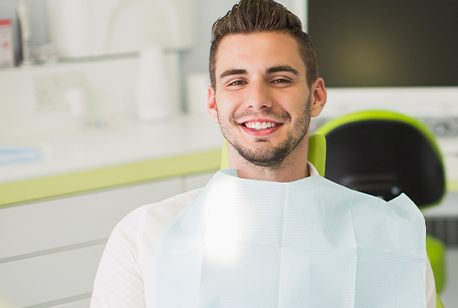 During your general family dentistry checkups, we'll perform a thorough exam to look for cavities, gum disease, oral cancer, tooth damage, and other possible oral health issues. We will answer any questions you might have, inquire about your concerns and goals, and use the information we gather to create a complete dental treatment plan. We'll also perform a detailed cleaning to remove any and all harmful plaque or tartar. We're sensitive to your budgetary and lifestyle needs, so you can be assured that your treatment will be completely personalized.
Oral Cancer Screening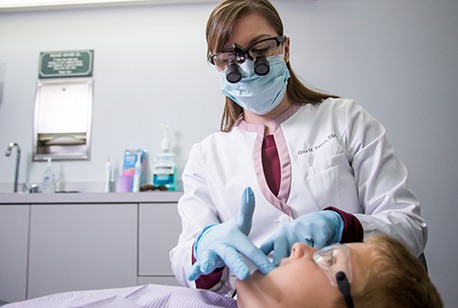 Dentists are in a unique position to catch even the earliest signs of oral cancer before they have a chance to become lethal. With 54,000 newly diagnosed cases every year, our dental office is fully committed to being as thorough as possible when it comes to catching red or white patches inside the mouth and determining the next best steps should we suspect oral cancer is present. The sooner we catch the disease, the earlier you can begin treatment and avoid problems later.
Nightguards for Bruxism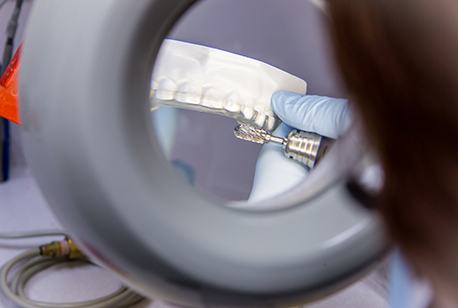 Do you find yourself waking up with a sore jaw, headaches, or sensitive teeth every morning? During your exam, we'll pay close attention to the condition of your tooth enamel and be on the lookout for the signs of bruxism. This condition is characterized by teeth grinding and clenching, eroded enamel, and teeth sensitivity. To combat this habit, our dental office provides a custom-made nightguard that is worn while you sleep, which is when grinding and clenching most commonly occur.
At-Home Oral Hygiene Products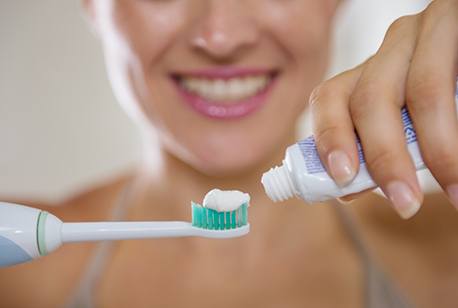 With so many products available today, it can be difficult to know exactly which toothbrush, toothpaste, or dental floss to choose that will best meet your needs. Our dentists and hygienists can help you find a product that actually addresses your oral care concerns. Whether you need to find a toothpaste that accompanies your sensitive teeth or a dental floss for cleaning the teeth of your youngest family members, we have plenty of recommendations for you to consider.