Dr. Patrice has been selected by a vote of her peers as a Top Dentist in 2022 by Cincinnati Magazine.
Because topDentists is based on an exhaustive peer-review survey in which dentists and specialists throughout the Cincinnati area cast "votes" on the abilities of other dentists and specialists, and because listings cannot be purchased, inclusion in topDentists is considered a singular honor.
Trusted Loveland, OH Dentist
Get to know Dr. Gina Patrice
Dr. Patrice first joined the dental office in 2015 and, since then, has strived to provide every patient with excellent, personalized dental care– helping them achieve their smile-related goals. Above all, she aims to put her patients at ease throughout the entirety of their appointments. If you'd like to learn more about her, just keep reading below.
Dr. Patrice has been selected by a vote of her peers as a Top Dentist in 2022 by Cincinnati Magazine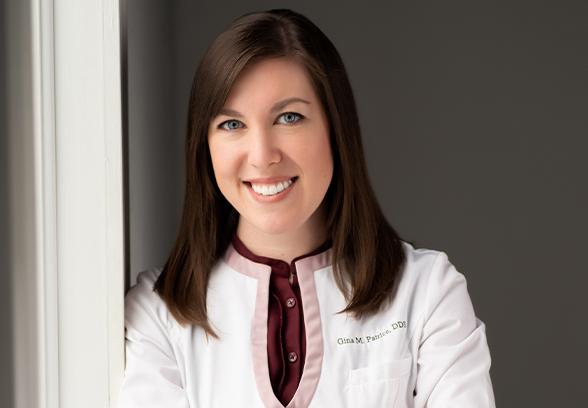 Why did you want to become a dentist?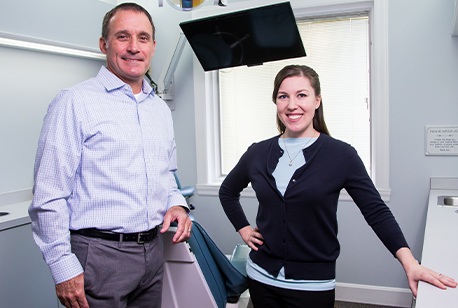 Dr. Patrice's history with Dr. Gerome and their dental office go way back – in fact, she was a patient of Dr. Gerome's when she was just six years old! He continued to be her dentist through the most important moments of her childhood, always taking care to ensure her well-being with each visit. This led to her shadowing him in college, cementing her decision to become a dentist herself.
Following graduation from dental school, she had the opportunity to join their dental office, which she gladly took because she always wanted to be a part of their dedicated, friendly, and caring team. She was even further excited by this opportunity, as she is a Loveland native and Milford alumna, and this allows her to serve the people of her hometown directly.
Where did you study dentistry?
Dr. Patrice received her undergraduate degree from The Ohio State University, going on to receive her doctorate of dental surgery from the University of North Carolina Dental School in Chapel Hill, North Carolina. During her time there she volunteered in different public health dental clinics and free clinics throughout the state. Today she keeps up with continuing education to further her skills, studying topics such as oral pathology, orthodontics, full mouth reconstruction, implant dentistry and more. She is currently a member of the following local and national organizations:
American Dental Association
Ohio Dental Association
Academy of General Dentistry
American Academy of Facial Esthetics
Cincinnati Dental Society
Spear Study Club
Seattle Study Club
Outside of the dental office, what do you like to do?
Dr. Gina Patrice is married to her high school sweetheart with whom she has two kids—Jane and Isaac. When she isn't busy with the dental office, you can find Dr. Patrice spending quality time with her family and cheering on the Buckeye and Bengal football teams and the Tar Heel basketball team. She likes watching movies, reading, and exploring new restaurants. Additionally, she is devoted to staying active via running, Pilates, soccer and snowboarding. She also has a knack for playing the piano.