Teeth Whitening – Loveland, OH
Getting Your Smile Multiple Shades Brighter
If you are looking for a brighter smile, we offer Zoom! in-office teeth whitening in Loveland, OH, a popular choice for busy dental patients.
Coffee, tea, red wine, and blueberries are just some of the things that can contribute to tooth discoloration over the years. And it's not just dark foods and beverages that stain your teeth. Medications, smoking, and the aging process itself can all play a role too. As you can see, it's almost impossible to avoid tooth discoloration completely. However, professional teeth whitening offers a solution that can reverse the effects of these factors and bring out the brightness hiding in your dull smile.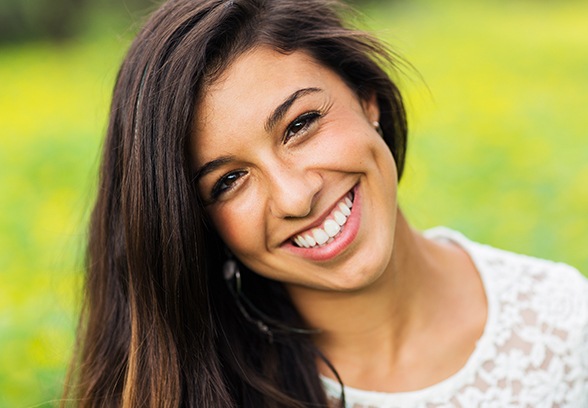 Why Choose Gerome & Patrice Family Dentistry for Teeth Whitening?
In-Office Whitening Provides Fast Results in One Visit
Customized Whitening Trays That Fit Your Smile Exactly
High Attention to Detail from Dentistry with Years of Experience
In-Office Teeth Whitening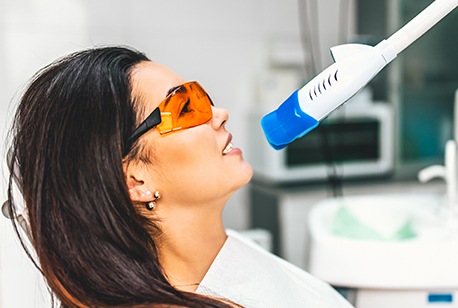 Our dental office features in-office treatment with Zoom! Whitening system. Zoom! is designed around the use of a special light in conjunction with the bleaching gel to speed up the process and whiten your smile quickly and easily in just one dental office visit. You get to enjoy the comfort of our dental office and undergo hassle-free whitening that can improve the look of your smile by several shades in one sitting. Patients who have an upcoming event, like a wedding or a class reunion, often opt for Zoom! Whitening to get ready and look their best.
At Home Teeth Whitening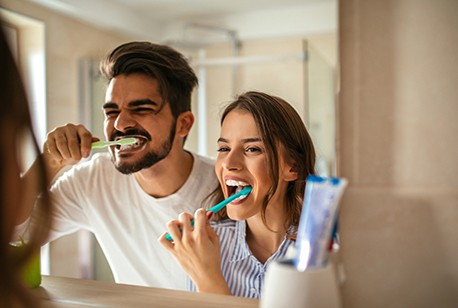 After you've undergone teeth whitening in the dental office with Zoom!, we can create a take-home custom whitening kit for follow-up and maintenance. You can also skip in-office whitening and simply use take-home whitening to gradually whiten your teeth.