Teeth Whitening – Loveland, OH
Getting Your Smile Multiple Shades Brighter
If you are looking for a brighter smile, we offer Zoom! in-office teeth whitening in Loveland, OH, a popular choice for busy dental patients.
Coffee, tea, red wine, and blueberries are just some of the things that can contribute to tooth discoloration over the years. And it's not just dark foods and beverages that stain your teeth. Medications, smoking, and the aging process itself can all play a role too. As you can see, it's almost impossible to avoid tooth discoloration completely. However, professional teeth whitening offers a solution that can reverse the effects of these factors and bring out the brightness hiding in your dull smile.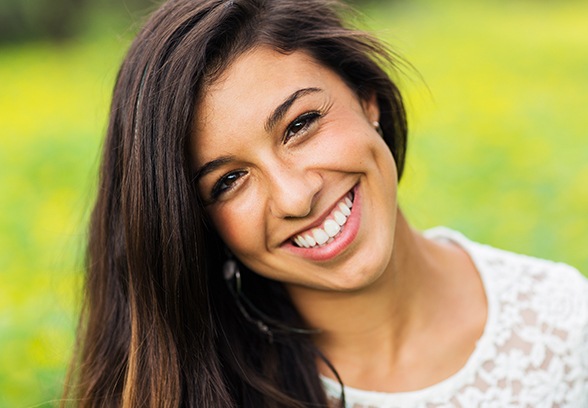 Why Choose Gerome & Patrice Family Dentistry for Teeth Whitening?
In-Office Whitening Provides Fast Results in One Visit
Customized Whitening Trays That Fit Your Smile Exactly
High Attention to Detail from Dentistry with Years of Experience
In-Office Teeth Whitening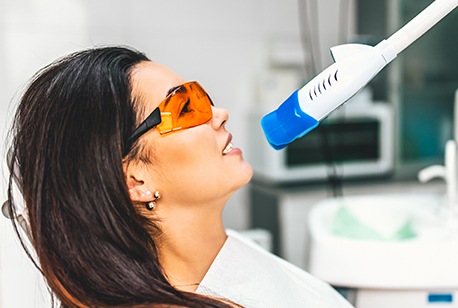 Our dental office features in-office treatment with Zoom! Whitening system. Zoom! is designed around the use of a special light in conjunction with the bleaching gel to speed up the process and whiten your smile quickly and easily in just one dental office visit. You get to enjoy the comfort of our dental office and undergo hassle-free whitening that can improve the look of your smile by several shades in one sitting. Patients who have an upcoming event, like a wedding or a class reunion, often opt for Zoom! Whitening to get ready and look their best.
At Home Teeth Whitening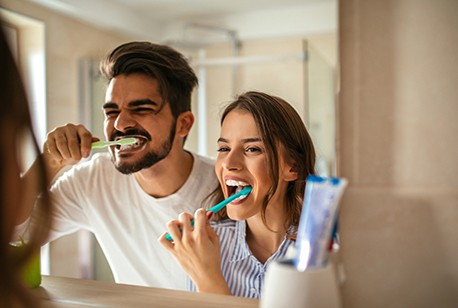 After you've undergone teeth whitening in the dental office with Zoom!, we can create a take-home custom whitening kit for follow-up and maintenance. You can also skip in-office whitening and simply use take-home whitening to gradually whiten your teeth.
Teeth Whitening FAQs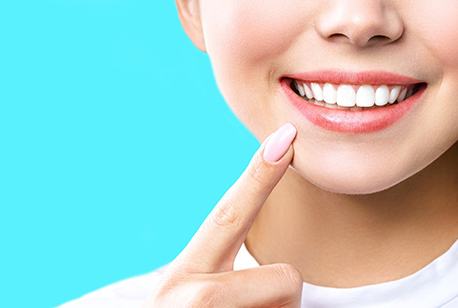 Are you debating whether a professional teeth whitening treatment is right for you? Our team at Gerome & Patrice Family Dentistry is here to help! If you have specific questions on your mind, we encourage you to schedule an appointment with our knowledgeable team to provide you with the accurate answers you're looking for. However, if you would simply like more information before moving forward, read on for a few frequently asked questions!
How Long Will the Results From Teeth Whitening Last?
Once you experience the confidence-boosting effects of a brighter smile, you'll want the results to last as long as possible! Typically, you can enjoy your new and improved smile for a few months to a few years depending on how you care for it. For example, if you indulge in stain-causing oral patterns (like using tobacco products or drinking coffee daily), then the discoloration will resurface. However, if you keep up with your oral hygiene routine and avoid poor dental habits, then you can prolong the lifespan of your pearly whites.
Will Professional Teeth Whitening Compromise My Oral Health?
One amazing benefit of choosing Gerome & Patrice Family Dentistry is that we treat your smile with the safest materials and the latest techniques. From the whitening gel to the UV light, every product has been extensively tested to ensure your oral health is not compromised on your journey to whiter teeth. Plus, whether you are undergoing one treatment or need a few appointments to achieve your smile goals, Dr. Gerome and Dr. Patrice will supervise your care from start to finish!
What Types of Products Are Used For Professional Teeth Whitening?
Unlike over-the-counter options that promise powerful whitening effects but use ineffective ingredients, our products are designed to deliver the natural, beautiful results that you desire seamlessly. If you opt for an in-office treatment, then a professional-grade whitening gel and a powerful light are used to brighten your smile in record time. If you would prefer to correct stubborn discoloration from the comfort of your own couch, then we will create a custom kit for you to use that will gradually whiten your teeth!
How Does Teeth Whitening From a Dentist Differ From Store-Bought Kits?
Since store-bought kits are marketed as cost-effective alternatives to professional teeth whitening procedures, many patients looking to brighten their smile wonder how the two treatment options differ. Perhaps the biggest difference is that the choices available at your local store rely on one-size-fits-all trays and weak whitening agents to deliver results that are lackluster at best. On the other hand, our team at Gerome & Patrice Family Dentistry uses techniques and products approved by the American Dental Association that are reliable and personalized to your unique smile. If you would like additional information on how our treatment differs from over-the-counter alternatives, don't hesitate to ask Dr. Gerome and Dr. Patrice at your initial consultation!