Careers – Loveland, OH
Join Our Team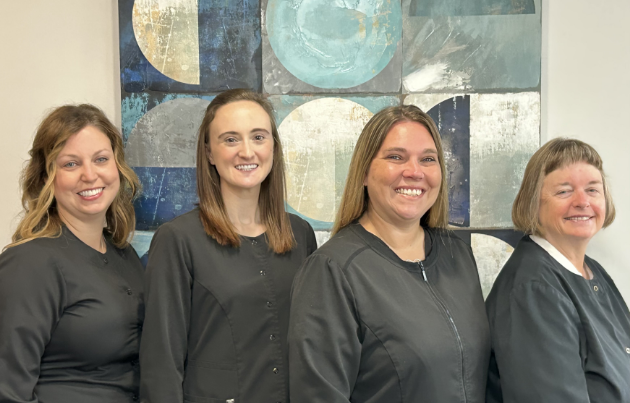 Part-Time Dental Hygienist
Overview
Our hygienists have been with our practice for many years: since 2009, 2006, and 2000. We are looking for a part-time hygienist to become part of our team and dental family.
Our friendly hygienists are among the top reasons patients continue to choose Gerome & Patrice Family Dentistry. Dr. Patrice, who visited the practice since she was six and later joined our practice as a dentist, can attest to the impact fun and gentle hygienists can have! We want to carry on this legacy of excellent care in every appointment.
---
Requirements:
Associate's or bachelor's degree in dental hygiene
Current Dental Hygienist license
CPR certification
Benefits:
Flexible hours
$35+ per hour
Dental care for immediate family
Responsibilities:
Complete general and periodontal cleanings, perform periodontal screenings, and recommend treatment
Take 1-hour cleaning appointments
Work 1–2 days per week during our office hours (Monday through Wednesday 8 am to 5 pm, Thursday 7 am to 4 pm
---
About Gerome & Patrice Family Dentistry
Most of our dental family at Gerome & Patrice Family Dentistry are long-time employees. Dr. Mark Gerome has practiced here for more than 26 years. In fact, he was Dr. Gina Patrice's dentist during her childhood! Together, we treat patients of all ages and strive to make everyone feel comfortable. Focused on prevention and patient education, we emphasize building trust and rapport with our patients, and we depend on every team member to help us accomplish our goals. We also take advantage of advanced technology not only with our digital X-rays but also with a soft tissue laser and cavity detection system. Needless to say, we offer not only a supportive environment where you can grow professionally but also a rewarding purpose to make a difference!