Replacing Missing Teeth – Loveland, OH
Restore Your Smile with Long-Lasting Solutions
The moment a tooth is lost, your smile's appearance is not the only thing to suffer. Additionally, neighboring teeth will begin to shift, making your bite uneven and causing complications later. The good news is you don't have to settle for tooth loss thanks to the many solutions available at Gerome & Patrice Family Dentistry. Here, we provide options for replacing missing teeth in Loveland, OH with dental bridges, dentures, and even dental implants! To learn which option may be right for you, give our dental office a call!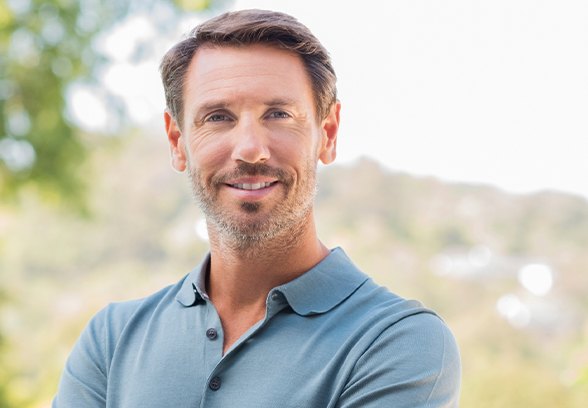 Why Choose Gerome & Patrice Family Dentistry for Replacing Missing Teeth?
Affordable Dental Bridges for Multiple Missing Consecutive Teeth
Full and Partial Dentures Available to Replace Multiple Teeth
Long-Lasting Dental Implants to Restore the Entire Tooth
Dental Bridges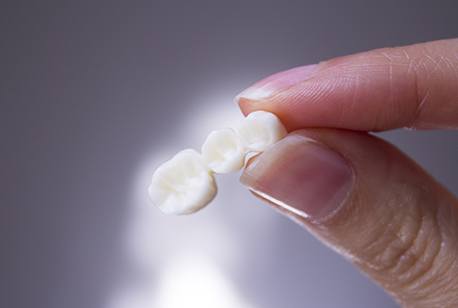 When you need to replace single or multiple missing teeth at a time, dental bridges are a perfect solution. Made up of several crowns fused together, dental bridges use neighboring teeth to act as a foundation. Once placed, it bridges the gap inside your smile, preventing neighboring teeth from shifting out of place and keeping your bite as even as possible. When properly cared for, your bridge should last between 10 and 15 years.
Dentures & Partials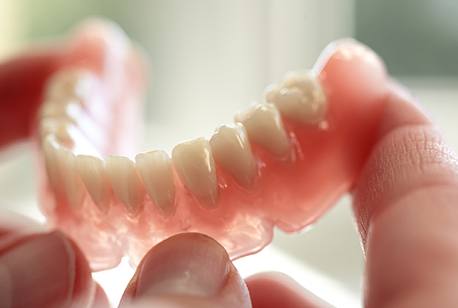 Are you missing several teeth on opposing sides of your mouth? Are you missing all the teeth in your arch? If so, a full or partial denture can replace several teeth at a time in a very cost-effective way. These restorations are made from ceramic teeth and acrylic foundations designed to mimic gum tissue. Full dentures are held in place via the natural shape of your mouth and partial dentures rely on metal clasps that wrap around existing teeth.
Learn More About Dentures & Partials
Dental Implants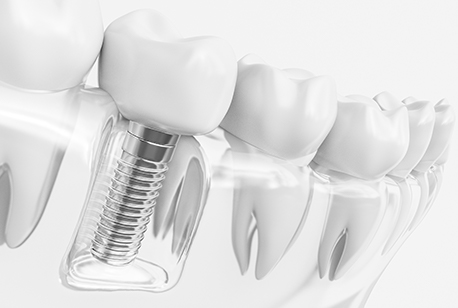 If you're looking for the most comprehensive solution to tooth loss to date, dental implants are the tooth replacement option that you're looking for. Dental implants consist of a titanium post that integrates with your bone and gum tissue, followed by an abutment that attaches to the post so that a restoration can be fitted on top. With dental implants, we can easily replace single, multiple or all the teeth in your smile at a time!