Invisalign Alternative – Loveland, OH
The Clear Solution for Crowding and Crooked Teeth
At Gerome and Patrice Family Dentistry, we believe in making sure our patients have plenty of options for treatment. If you'd like to avoid traditional braces but want to address problems with your bite or crooked teeth, we offer Smart Moves orthodontics in Loveland, OH. This metal braces and Invisalign alternative is comfortable, attractive, and effective at changing the shape of your smile. Contact our office today to schedule your initial consultation!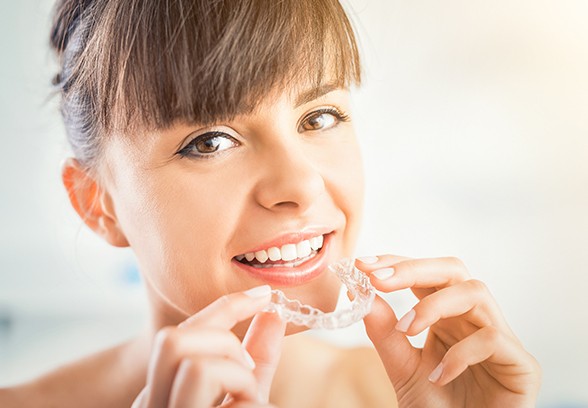 Why Choose Gerome & Patrice Family Dentistry for Smart Moves Orthodontics?
Removable Aligners Allow for Easy Oral Care and Diet
No Metal Hardware Utilized Whatsoever
Faster Treatment with Less Discomfort
How Smart Moves Orthodontics Work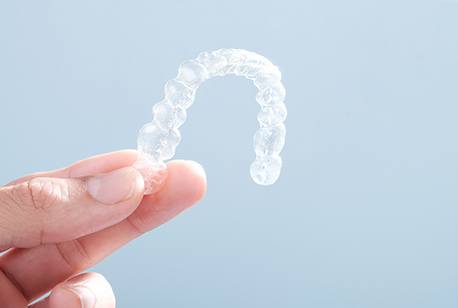 If you struggle to smile confidently because of gaps, crowding, an overbite, an underbite, a crossbite, or misalignment, then Smart Moves may just be the solution you've been looking for! This Invisalign alternative uses clear, smooth, and removable plastic aligners to gradually move your teeth into a more aesthetically pleasing position. Once you have worn the entire series, you will be given an equally as discreet retainer, which will preserve your hard-earned results.
Maintaining Your Smart Moves Clear Braces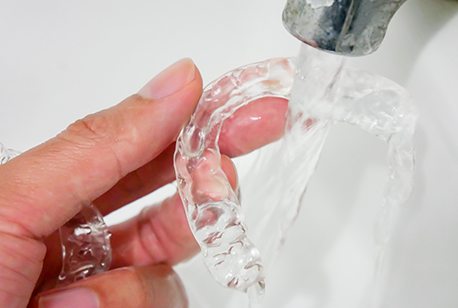 One of the biggest advantages of this Invisalign alternative is that the clear braces are virtually undetectable and 100% customized to your unique smile. Unfortunately, neglecting to care for them properly can cause your trays to stain or warp, erasing those benefits entirely. To prevent that from happening, make sure to follow the below best practices:
Maintain a solid oral hygiene routine throughout treatment
Don't eat or drink with your trays in (with the exception of water)
Rinse your trays before putting them back in your mouth
Clean them daily with a dentist-approved cleaner to remove plaque, food particles, and bacteria
Store them in a designated case when eating or brushing your teeth (preferably one that is brightly colored or has a pattern, so it doesn't accidentally get thrown away)
Benefits of Smart Moves Orthodontics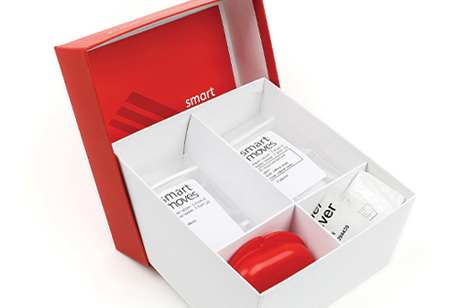 Whether you have crooked teeth or an overbite, it's important to remember that smart moves orthodontics is so much more than a cosmetic treatment. In fact, this Invisalign alternative:
Is comfortable (especially compared to metal alternatives)
Is entirely removable
Requires fewer appointments
Straightens your teeth without calling attention to your treatment
Can improve your oral health
To explore your specific case, contact our dental office for an appointment. Smart Moves orthodontics is just one of the many treatments we offer to help our patients have healthy, beautiful smiles.
Understanding the Cost of Smart Moves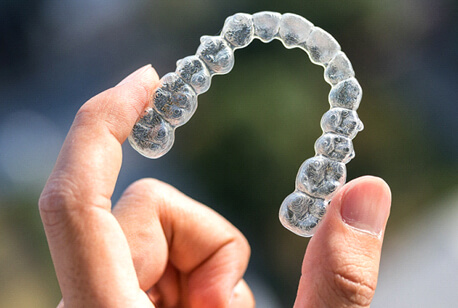 The cost of Smart Moves in Loveland can vary from patient to patient. When you visit us for your consultation, we will assess your needs and provide you with a cost estimate. Generally speaking, Smart Moves is more affordable than other popular doctor-provided clear aligner systems.
Factors that Affect the Cost of Smart Moves

Some of the factors that affect the cost of Smart Moves include:
The extent of your dental misalignment. Logically, minor misalignment is easier to correct and typically requires less of a financial commitment than significant orthodontic issues. Some cases may require extra accessories that add to the total cost.
Whether you are straightening one arch or both. Straightening only your upper or lower teeth may cost less than straightening all of your teeth.
Your compliance with treatment. Missteps in complying with directions — for example, not wearing the aligners as recommended — could complicate your treatment and increase your overall costs.
Smart Moves vs. DIY aligners: Which Costs More?

Many people are tempted to try a DIY at-home clear aligner system instead of Smart Moves in Loveland. Often, their motivation for doing so is financial; DIY systems often cost around $2,000 for complete treatment. That can seem like an attractively low price. However, before you commit to anything, there are a few important facts that you should consider:
DIY aligners aren't always cheaper. Depending on the specifics of your case, Smart Moves might cost around the same amount as a DIY treatment.
Smart Moves gives you professional support. With Smart Moves, you will always have the support of an experienced dental team. DIY treatments are less personal; the companies that provide them may not be available to provide support when you need it.
Smart Moves uses top-tier technology and materials. Smart Moves uses remarkable ComfortTrack™ material, while DIY aligners often use more basic forms of plastic. Plus, the design of Smart Moves aligners is based on highly detailed digital scans. Some DIY programs use manual impressions, which are not always 100% accurate.
Does Dental Insurance Cover Smart Moves?
Some dental insurance policies have a lifetime maximum for orthodontic treatment. If yours covers Smart Moves, it might reduce your out-of-pocket costs by $1,000 or more. Our team will be happy to help you learn about your benefits and file all necessary claims. If your plan does not cover Smart Moves, you might consider using your flexible spending account or healthcare savings account to help you pay for your treatment.
Options for Making Smart Moves Affordable

As your Smart Moves dentist in Loveland, we want you to be able to afford your treatment. In addition to helping you with insurance, we offer a few provisions that may make it easier for you to fit your clear aligners into your budget:
Kleer membership plan. This exclusive discount plan provides 15% off of orthodontic services, including Smart Moves. Unlike regular insurance, it has no annual maximum and no waiting periods.
Most patients can get approved for financing through CareCredit, a third-party lender that offers no-interest and low-interest payment plans for dental services.
Would you like to learn more about Smart Moves and its cost? Contact us today. We look forward to speaking with you!
Clear Aligner FAQs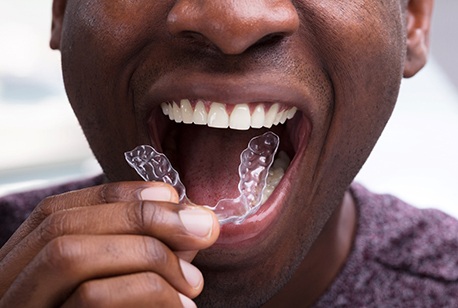 It's never too late to address orthodontic issues, especially when you can get discreet, clear aligners in Loveland. Our team at Gerome & Patrice Family Dentistry wants you to have access to the best treatments that fit your needs, which is why we offer Smart Moves orthodontics. Below, we've answered some of the most common questions that we receive about this process for your convenience.
Why is Smart Moves only available from my dentist?
Unlike Smile Direct Club and other mail-in aligner services, Smart Moves is only provided by qualified, experienced dentists, like Drs. Gerome and Patrice. This is because orthodontic treatment is an incredibly in-depth process that involves a visual and physical examination of your facial structure, the way your teeth come together when you bite, and your jaw joints and bone. When these aren't taken into consideration, you won't be able to achieve long-lasting results that can improve your oral health.
How should I care for my clear aligners?
Taking care of your customized aligners is easier than you may think. Since they're removable, all you need to do to preserve their shape and keep them from becoming damaged is take them out of your mouth before you eat or drink anything besides water. Be sure to rinse your trays before each time you put them back in your mouth and clean them regularly with a soft-bristled toothbrush and clear antibacterial soap. You can also use a special aligner cleaner like DentaSOAK to disinfect them.
What's the difference between Smart Moves & Invisalign?
The primary difference between Smart Moves and Invisalign is that Invisalign uses series of plastic trays, while Smart Moves creates "set-ups" that utilize both soft and hard aligners to move your teeth. In addition, Smart Moves trays have been shown to work faster on average than Invisalign aligners.
How often will I need to wear my aligners for?
Just like with Invisalign, you'll need to wear your Smart Moves aligners for at least 22 hours each day to ensure that you achieve your ideal results within your expected treatment timeframe.
How long does Smart Moves orthodontic treatment take?
The length of your treatment depends on the severity of your orthodontic issues. However, Smart Moves aligners have been shown to straighten teeth at a slightly faster average rate than Invisalign, which is within about six months.