Invisalign Alternative – Loveland, OH
The Clear Solution for Crowding and Crooked Teeth
At Gerome and Patrice Family Dentistry, we believe in making sure our patients have plenty of options for treatment. If you'd like to avoid traditional braces but want to address problems with your bite or crooked teeth, we offer Smart Moves orthodontics in Loveland, OH. This metal braces and Invisalign alternative is comfortable, attractive, and effective at changing the shape of your smile. Contact our office today to schedule your initial consultation!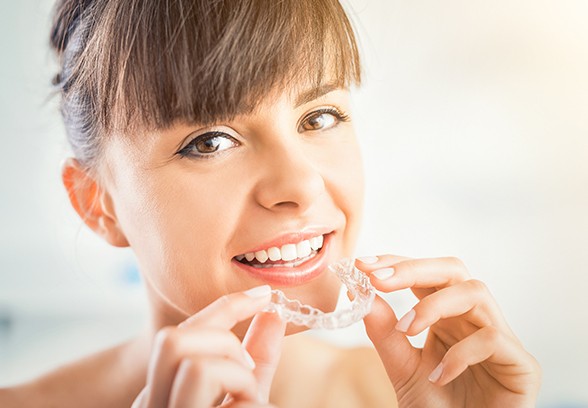 Why Choose Gerome & Patrice Family Dentistry for Smart Moves Orthodontics?
Removable Aligners Allow for Easy Oral Care and Diet
No Metal Hardware Utilized Whatsoever
Faster Treatment with Less Discomfort
How Smart Moves Orthodontics Work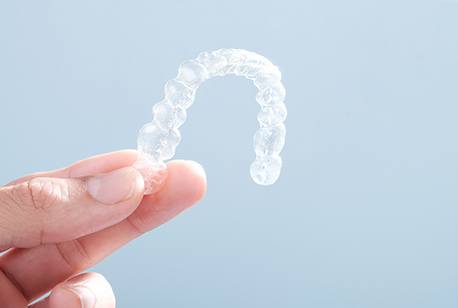 If you struggle to smile confidently because of gaps, crowding, an overbite, an underbite, a crossbite, or misalignment, then Smart Moves may just be the solution you've been looking for! This Invisalign alternative uses clear, smooth, and removable plastic aligners to gradually move your teeth into a more aesthetically pleasing position. Once you have worn the entire series, you will be given an equally as discreet retainer, which will preserve your hard-earned results.
Maintaining Your Smart Moves Clear Braces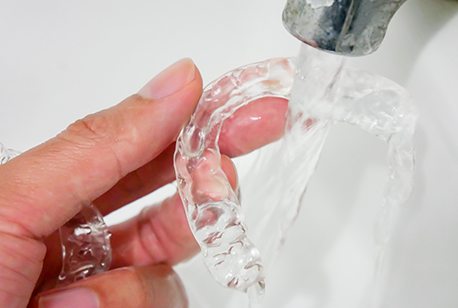 One of the biggest advantages of this Invisalign alternative is that the clear braces are virtually undetectable and 100% customized to your unique smile. Unfortunately, neglecting to care for them properly can cause your trays to stain or warp, erasing those benefits entirely. To prevent that from happening, make sure to follow the below best practices:
Maintain a solid oral hygiene routine throughout treatment
Don't eat or drink with your trays in (with the exception of water)
Rinse your trays before putting them back in your mouth
Clean them daily with a dentist-approved cleaner to remove plaque, food particles, and bacteria
Store them in a designated case when eating or brushing your teeth (preferably one that is brightly colored or has a pattern, so it doesn't accidentally get thrown away)
Benefits of Smart Moves Orthodontics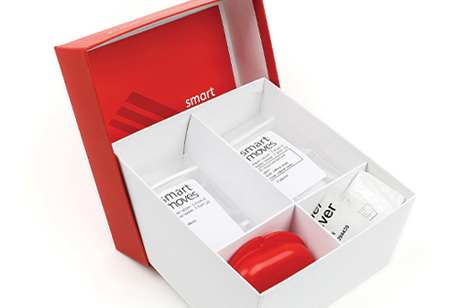 Whether you have crooked teeth or an overbite, it's important to remember that smart moves orthodontics is so much more than a cosmetic treatment. In fact, this Invisalign alternative:
Is comfortable (especially compared to metal alternatives)
Is entirely removable
Requires fewer appointments
Straightens your teeth without calling attention to your treatment
Can improve your oral health
To explore your specific case, contact our dental office for an appointment. Smart Moves orthodontics is just one of the many treatments we offer to help our patients have healthy, beautiful smiles.