Children's Dentistry – Loveland, OH
We Make Oral Care Fun for Kids
Kids need dental care too. At Gerome Family Dentistry, we provide dental care for adults and children. Children can be especially susceptible to cavities, especially if they don't receive regular dental checkups. You want the best for your kids, and so do we, which is why we recommend that you bring them in every six months for a checkup and children's dentistry in Loveland, OH.
Parents appreciate the convenience of knowing they can bring their kids to the same dental office where they receive their own regular dental care. You can schedule family dental visits in a block on the same day to accommodate your busy schedule. We maintain late hours on Wednesdays, making it even easier for families to receive the dental care they need. Our goal is to make it so easy that there's nothing standing between your family and their optimal oral health.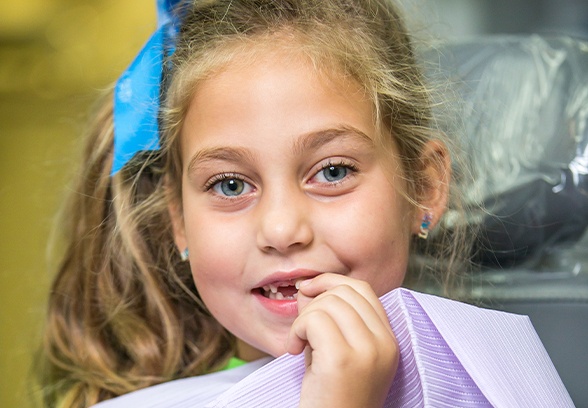 Why Choose Gerome & Patrice Family Dentistry for Children's Dentistry?
Kind and Gentle Dentists and Team
Athletic Mouthguards for Active Family Members
Focused on Education and Prevention
Your Child's First Dental Visit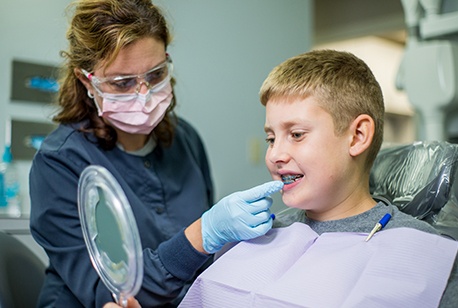 During your child's very first visit, we spend less time on actual cleaning or keeping your child in the dental chair than you'd think. In fact, you can even sit with your child if that makes them feel more comfortable in the process. After carefully examining any teeth that have erupted as well as their gums, we'll start going over proper at-home oral care techniques that they will need to maintain. We'll also discuss future treatments you may need to consider.
Dental Checkups & Teeth Cleanings for Kids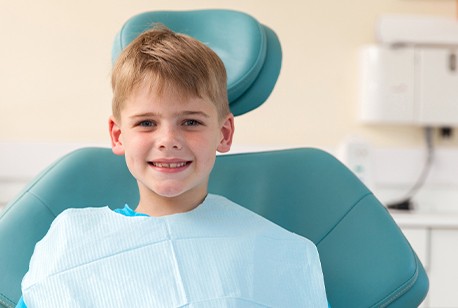 Once more teeth have begun to erupt, typically around the age of three or four, we'll perform a detailed examination of your child's teeth and gums and make sure that no problems are present. We always make sure to use a very gentle touch when performing any cleanings as well as confirm your child is feeling comfortable every step of the way. The sooner you begin these routine appointments for your child, the more likely their primary and permanent teeth will stay healthy for many years to come.
Dental Sealants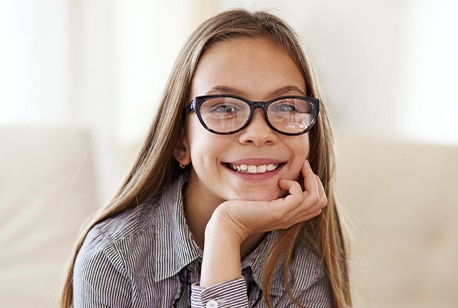 As your child begins practicing their routine oral care, they may find the process a bit difficult at first. In the event that your child is at higher risk of tooth decay or they need a little extra help as they hone their technique, we can apply dental sealants to their most vulnerable teeth. These thin plastic resin coatings are designed to seal teeth away from oral bacteria, especially teeth that have many deep pits and fissures for food debris and plaque to collect in.
Fluoride Treatments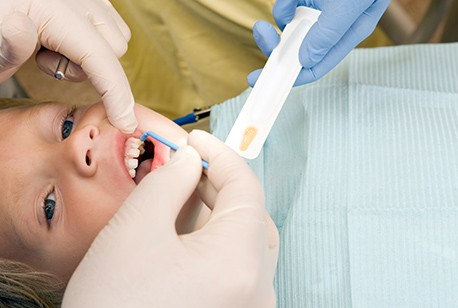 Fluoride is an incredibly important mineral used in many of the oral care products you'll find in your local grocery store. Additionally, you'll find fluoride in the foods you eat, the public water you drink, and in the therapeutic treatments you'll find at our dental office. We use a type of fluoride called fluoride varnish that is painted on the teeth and comes in a variety of tasty flavors. Once applied to teeth, the minerals in fluoride strengthen enamel and protect it from potential tooth decay. After the application has rested on teeth for several hours, your child can easily brush it off. You can learn more about fluoride from the American Dental Association.
Tooth-Colored Fillings
Even with the most dedicated oral care routine, children can struggle with tooth decay and even cavities, leaving their teeth vulnerable to infection. In the event that one of your child's teeth develops a cavity, we can restore it using composite resin material. This tooth-colored material is ideal for restoring teeth in the long-term while still ensuring that their smile looks natural. It only takes one appointment to complete and offers many years of protection.
Athletic Mouthguards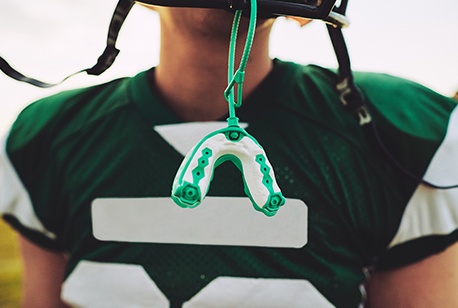 Is your child active? Do they play contact sports, such as basketball, football, baseball, hockey, or wrestling? If so, they need to have the right protective gear to avoid dental injuries, which are most common while playing sports. At Gerome & Patrice Family Dentistry, we provide athletic mouthguards customized to fit their mouth exactly. This ensures that it fits comfortably, offers optimal protection, and makes them actually want to use it when playing sports.
Primary Tooth Trauma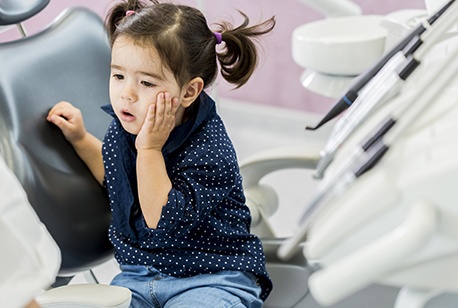 Kids tend to be very adventurous, which means that bumps and scrapes can happen in the blink of an eye when Mom or Dad's back is turned. If your loved one has fallen and hurt their teeth, lips, gums, and/or cheeks, don't hesitate to give our dental office a call! We can walk you through first-aid tips and also recommend whether or not an emergency appointment is necessary. If you do need to come to the dental office, one of our dentists will carry out a gentle, thorough evaluation and help their growing smile get back on the right track – no tears required.
Cavity Free Club Winner & Best Brusher Winner
We love celebrating when our younger patients have healthy, happy teeth during each dental checkup. After your son or daughter's professional cleaning, we will enter their names into a drawing if we didn't detect any cavities OR if they have been practicing very good brushing and flossing habits at home. Every month, we have a drawing where the winning names will receive a special prize. Who knows – your child may start looking forward to their routine appointments!