Dr. Gerome has been selected as a Top Dentist since 2012 by Cincinnati Magazine.
Because topDentists is based on an exhaustive peer-review survey in which dentists and specialists throughout the Cincinnati area cast "votes" on the abilities of other dentists and specialists, and because listings cannot be purchased, inclusion in topDentists is considered a singular honor.
Experienced Loveland, OH
Get to know Dr. Mark Gerome
Mark E Gerome was born in Bristol, Pennsylvania and moved to Cincinnati, Ohio at a very young age. He graduated from McNicholas High School in 1986 and went on to the University of Cincinnati to study biology. He graduated from UC in 1990 and went on to pursue his doctorate of dentistry at The Ohio State University College of Dentistry, graduating in 1995.
Dr. Gerome has been selected as a Top Dentist since 2012 by Cincinnati Magazine.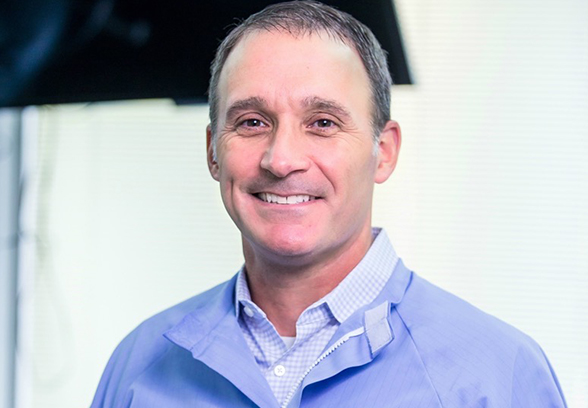 Why did you want to become a dentist?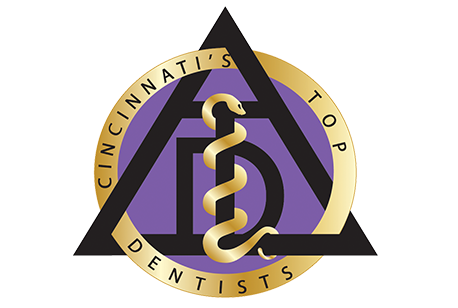 When Dr. Gerome was 10 years old he watched his dentist fix his brother's broken front teeth after a bicycle accident. From that moment Dr. Gerome had a strong interest in choosing a career that would allow him to have a positive impact on people's lives in a dental or medical profession.
Even after 24 years of being a dentist, Dr. Gerome feels very blessed to work in a profession that feels like a hobby. One he enjoys very much!
He loves being a dentist because it allows him to work with a team to help people achieve optimal oral health. From there, he gets to build trusting relationships and help lead people to make healthy decisions. His patients become like family to him. His team strives very hard to deliver the highest quality of dentistry in a comfortable, friendly setting.
What is your dental background?
After graduating from Ohio State in 1995, Dr. Gerome worked on the west side of Cincinnati for one year, and in 1996, he joined the Loveland dental office of Robert J. Moeller. They worked together for many years. After Dr. Moeller retired Dr. Gerome was very fortunate to bring Dr. Gina Patrice into the dental office. Dr. Patrice had been a patient in the dental office since she was 6 years old.
Dr. Gerome is involved in a number of local, national and international dental associations where he invests countless hours each year in continuing education learning the latest techniques and procedures to help him and his team provide the highest quality of dental care possible to their patients. Those organizations are…
The Seattle Study Club
The Frank Spear Study Club
The American Dental Association
The Ohio Dental Association
The Cincinnati Dental Society
Outside of the dental office, what do you like to do?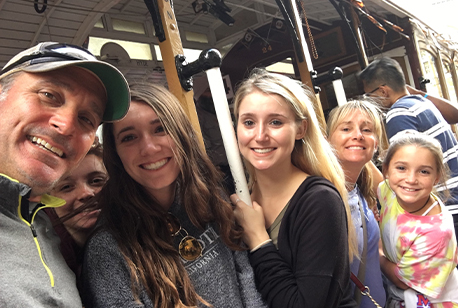 Dr. Gerome married his wife Leslie in 1995, they have four daughters and a dog named Griff. Outside of dentistry, he loves spending quality time with his family. They enjoy traveling together, hiking and boating are some of their favorite activities to do as a family. He likes playing golf and has been a basketball coach for all four of his daughters over many years. He is also an avid Buckeye fan!