Periodontal Therapy – Loveland, OH
Protect the Home of Your Smile
Dr. Gerome and Dr. Patrice are extremely concerned about gum disease because it is the main cause of tooth loss amongst American adults. This problem is excessively common too. Gum disease is also linked to heart attack, stroke, and diabetes. At every checkup, we'll look for signs of gum disease and make recommendations for appropriate periodontal therapy in Loveland, OH as necessary to prevent long-term damage to your gums and teeth.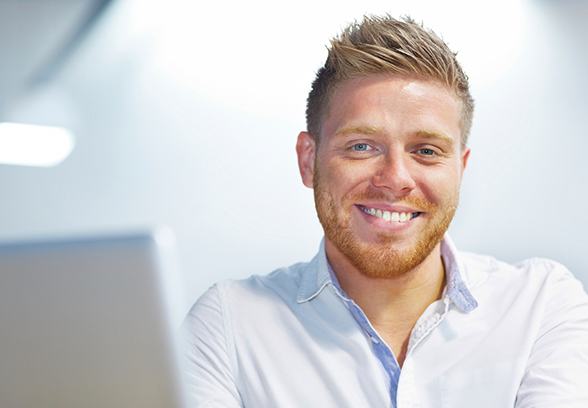 Why Choose Gerome & Patrice Family Dentistry for Periodontal Therapy?
Arestin Antibiotic Therapy Available for Faster Healing
Soft Tissue Laser Ensures More Comfortable Treatment
Friendly Team and Dentists Dedicated to Personalized Care
Scaling & Root Planing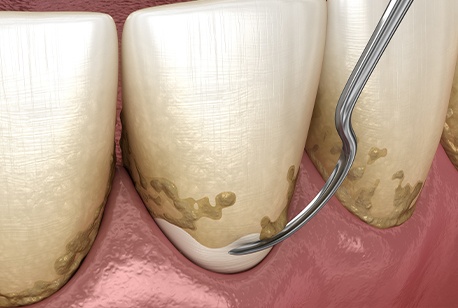 Since routine oral care or professional cleanings will not be enough to treat your gum infection, scaling and root planing is necessary. Scaling is the process in which we remove plaque from above and beneath the gum line, ensuring that the gums have a chance to heal. Root planing involves smoothing out the roots of teeth so the gums can more effectively reattach to your teeth, reducing gum recession and sensitivity.
Arestin Antibiotic Therapy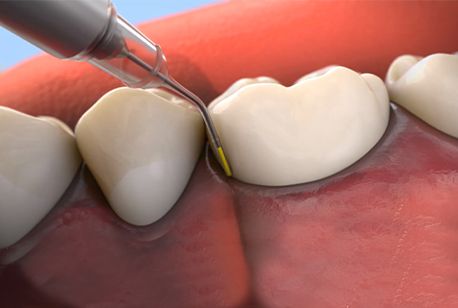 After your initial periodontal therapy is complete, we'll apply Arestin antibiotic therapy to the persistent pockets that have formed in between teeth as a result of your gum disease. This liquid-based antibiotic is designed to promote healing of your gum tissue in between your routine visits. Keep in mind that periodontal therapy requires regular retreatment every three to four months, which also gives us a chance to confirm that the antibiotic is working properly.