Full Mouth Reconstruction – Loveland, OH
Rebuild a Beautiful, Functional Smile
Gerome & Patrice Family Dentistry offers a range of options for correcting damage to your smile, like broken or missing teeth. A combination of cosmetic and restorative dentistry will improve the appearance and function of your smile. These techniques can be combined to design a full-mouth reconstruction in Loveland, OH to address complex issues. You may have more than one concern that needs to be addressed: broken teeth, extensive decay, missing teeth, chips, and more. Dr. Gerome and Dr. Patrice are committed to helping our patients have whole smiles by performing comprehensive full-mouth reconstruction, or as we like to call it, a "smile makeover".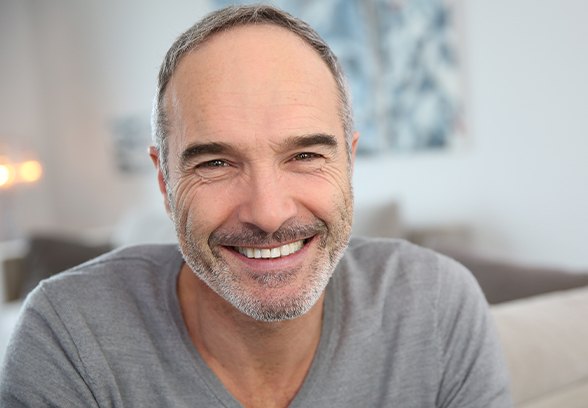 Why Choose Gerome & Patrice Family Dentistry for Full-Mouth Reconstruction?
Durable Restorations Designed to Look and Feel Natural
Dental Crowns, Bridges, Dentures and Dental Implants Available
Experienced Dentists and Team with High Attention to Detail
What is Full Mouth Reconstruction?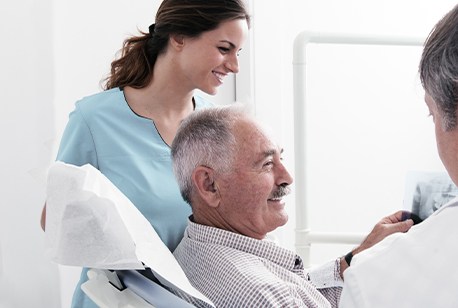 Full mouth reconstruction is personalized to your specific pattern of damage. It involves specific cosmetic and restorative procedures to improve the health, function, and appearance of your smile. After a thorough consultation to discuss your concerns and learn more about your goals, we'll create a customized treatment plan.
What Can I Expect with Full Mouth Reconstruction?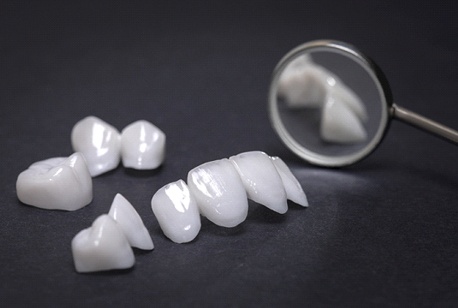 Through Dr. Gerome's and Dr. Patrice's commitment to continuing education, they have both developed a talent for performing full mouth reconstruction. If you're missing teeth, we'll want to replace them. Missing teeth contribute to a host of ongoing oral health and function problems.
If you're unhappy with the appearance of your smile, we can combine veneers and crowns to both protect and strengthen your smile while improving your appearance. No matter your needs, we have the solutions for you, which can include 1 or more treatments, such as:
Dental crowns
Dental implants
Dentures
Fillings
Root canal therapy
Veneers
Crown and bridge
We'll take the time to evaluate the color, size, shape, and positioning of your teeth to create natural-looking solutions that add harmony and balance to your smile. Our office uses the latest advancements in dentistry to ensure exceptional results while keeping your comfort a top priority.
Benefits of Full Mouth Reconstruction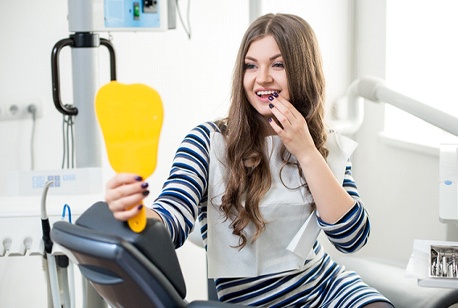 You can have the healthy, beautiful smile you deserve to invest in your self-esteem and your quality of life. Overall, full mouth reconstruction provides several advantages, including:
Natural-looking results to improve your confidence.
Improve your oral functions and health.
Stop jaw, teeth, facial, or gum pain.
Replace missing teeth.
Improve your ability to chew, speak, and smile without any discomfort or embarrassment.
Improve your overall oral and general health.
Schedule Your Consultation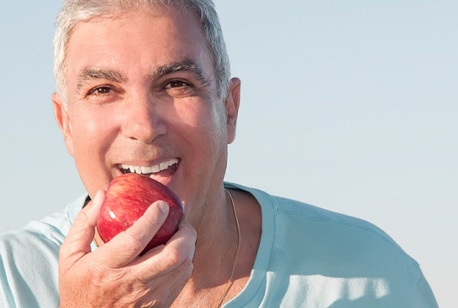 We never judge our patients' damaged smiles. If you're ready to transform your teeth and your self-esteem, we'll maintain your integrity and deliver the compassionate care you need. To schedule a consultation, contact our dental office. Don't be discouraged if your dental problems are complex or severe. We can create a plan to rehabilitate your smile with full mouth reconstruction!