Smart Moves Orthodontics – Loveland, OH
The Clear Solution for Crowding and Crooked Teeth
At Gerome and Patrice Family Dentistry, we believe in making sure our patients have plenty of options for treatment. If you'd like to avoid traditional braces but want to address problems with your bite or crooked teeth, we offer Smart Moves orthodontics in Loveland, OH. This alternative to metal braces is comfortable, attractive, and effective at changing the shape of your smile.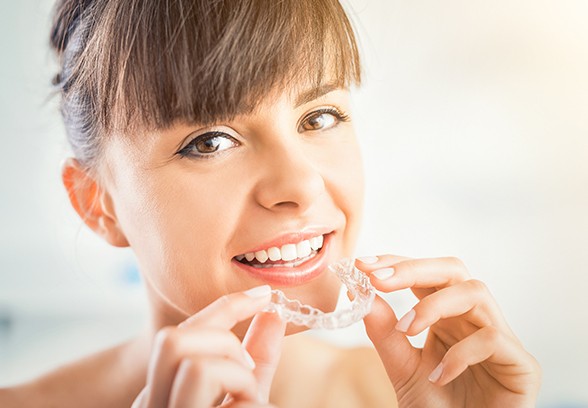 Why Choose Gerome & Patrice Family Dentistry for Smart Moves Orthodontics?
Removable Aligners Allow for Easy Oral Care and Diet
No Metal Hardware Utilized Whatsoever
Faster Treatment with Less Discomfort Involved
What are the Benefits of Smart Move Orthodontics?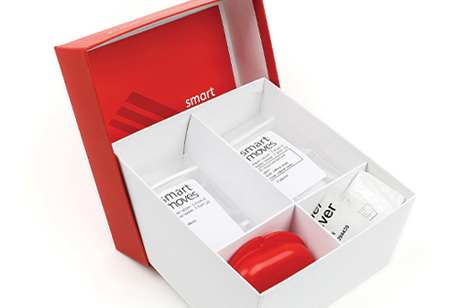 For problems like crooked teeth or an overbite, it's important to seek treatment for a number of reasons. We want you to feel confident about your smile, but we also want you to experience excellent oral health. Orthodontic problems can increase risk of cavities and gum disease, and bite problems can place a strain on jaw joints. Take a positive step for your appearance and your health with Smart Moves orthodontics!
Smart Moves offers a solution to gaps, crowding, overbite, underbite, crossbite, and misalignments. The system is simple. Clear, smooth, and removable plastic aligners gradually move the teeth. Smart Moves comes with a number of benefits. They're comfortable and you have the freedom to remove the aligner when you need to take care of your oral hygiene. You also make fewer visits to the dental office, and you don't have to worry about the irritations that are common with metal braces.
To explore your specific case, contact our dental office for an appointment. Smart Moves orthodontics is just one of the many treatments we offer to help our patients have healthy, beautiful smiles.