Porcelain Veneers – Loveland, OH
Transform Your Smile in Two Visits!
At Gerome & Patrice Family Dentistry, we know that sometimes cosmetic dental bonding isn't enough to truly reshape your smile. If you need a little more help, we can provide porcelain veneers in Loveland, OH for your smile makeover. With porcelain veneers, we can restore beauty to a smile that has been marred by stains, chips, wearing, and gaps. We offer porcelain veneers as just one of our many cosmetic dental options for improving your smile.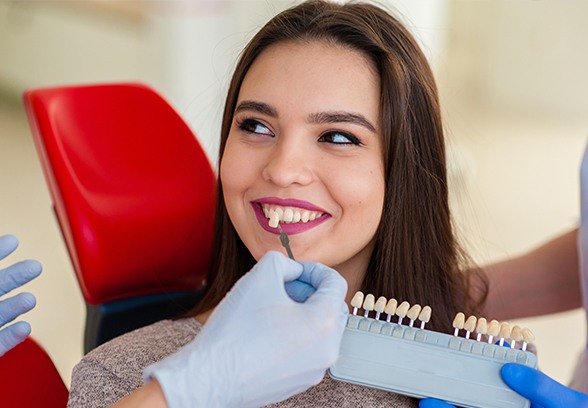 Why Choose Gerome & Patrice Family Dentistry for Porcelain Veneers?
Customized to Your Exact Preference
Friendly, Professional and Long-Term Team Members
Gentle Care Performed by Experienced Dentists
How Do Porcelain Veneers Work?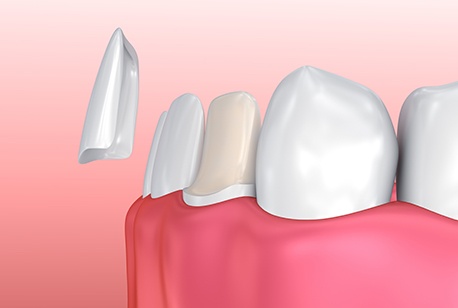 Porcelain veneers work by covering over the cosmetic problems that you want to correct. They're very thin, tooth-shaped facings that go over the front of the teeth. First, we'll have a long discussion with you, during which we'll assess each and every problem you have with your teeth. We'll analyze the situation and create a personalized treatment plan for addressing your specific problems in a way that suits your smile. Then, we prepare the teeth, take impressions, and send that information to the dental lab. Once your porcelain veneers have been finished, you return to our dental office to have them bonded to your teeth. In as few as two appointments, you can undergo a complete smile makeover.
We offer a variety of cosmetic dental treatments to encourage you to smile more. If porcelain veneers aren't the solution for you, we can recommend cosmetic dental bonding or teeth whitening. Dr. Gerome and Dr. Patrice want our patients to leave our dental office completely satisfied with their smile makeovers. Contact us to make an appointment to discuss your options with our team.
Understanding the Cost of Veneers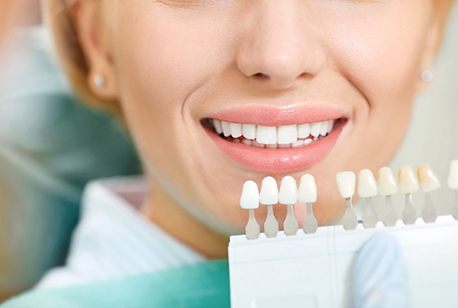 Investing in porcelain veneers can help you achieve an attractive smile fit for a Hollywood red carpet! Like most dental services, the cost of veneers in Loveland depends in part on the quality of materials used and the expertise of your dentist. When it comes to your smile, quality counts! To figure out if veneers are the right cosmetic solution for you, take a moment to consider the full range of cosmetic services available at Gerome and Patrice Family Dentistry.
Cost VS Cosmetic Dentistry: What's Right for Me?
Cost is always an important factor when considering which dental treatment is right for you. However, your personal timeline and specific smile goals must also be taken into account. There are a range of cosmetic services at varying cost points that can accomplish different things for your look, such as:
Teeth Whitening – Removing stains from your teeth can dramatically improve your appearance. At Gerome and Patrice Family Dentistry, we use ZOOM! teeth whitening to brighten teeth in just a single visit. At-home teeth whitening kits are also available if you prefer to gradually whiten your teeth. If your stained teeth also have chips, cracks, or other physical dental flaws, teeth whitening alone will not fix these issues.
Direct Bonding – Bonding is a quick way to cover up a wide range of dental imperfections, such as chips, cracks, gaps, or stains. One of the most affordable cosmetic treatments, bonding can usually be accomplished in just a single visit. In general, direct bonding must be touched up every few years.
Veneers – Veneers in Loveland are a versatile cosmetic treatment that can upgrade a single tooth or transform an entire smile. Attractive porcelain shells can change the color, shape, and position of your teeth! Veneer treatment can typically be completed in just two short visits to our office.
Braces – Are your teeth crooked or misaligned? In that case, you may benefit more from orthodontic treatment that cosmetic dentistry. Traditional metal braces are very effective at straightening teeth. We also offer Smart Moves orthodontics, which uses a series of clear plastic trays to shift teeth into the desired position. Orthodontic treatment usually costs around $5,000 to $6,000, but every case is unique.
How to Make Veneers Affordable

In general, most dental insurance plans do not cover veneers or other cosmetic procedures. However, there are still ways to reduce the out-of-pocket cost of veneers.
For example, qualified patients can take advantage of flexible financing through CareCredit. A trusted partner, CareCredit allows patients to break down the cost of dental treatments into manageable monthly payments. CareCredit payment plans, which usually have little to zero interest attached, help many of our patients achieve the beautiful smiles they desire without going over budget.
At Gerome and Patrice Family Dentistry, we are dedicated to providing quality cosmetic dental care that is still affordable. We believe every patient deserves to feel the confidence that comes from having a beautiful smile! If you are interested in enhancing your teeth with veneers, do not hesitate to schedule an initial consultation with one of our talented cosmetic dentists in Loveland.
Veneers FAQs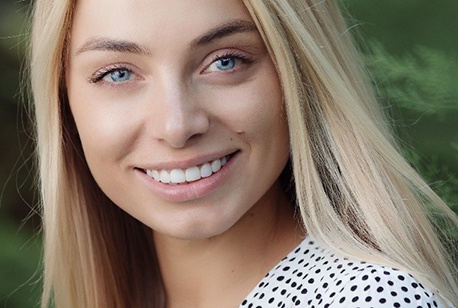 Are you considering getting veneers to enhance your smile? If so, it's normal to want to be well-informed of the procedure before committing to it. Our team also wants you to feel confident about what you're planning to invest in, and we're happy to help make the process easier. For this reason, we've taken the time to collect several of the most commonly asked questions our patients have about veneers in Loveland. Read on or contact our friendly team members if you don't see the answers to the information you're looking for!
Can I Drink Coffee with Veneers?
In short, you can drink coffee with veneers. Unlike your natural teeth, your porcelain shells will be non-porous, making them highly resistant to discoloration. However, they're not completely stain-proof, as consuming dark-colored foods and drinks frequently can make them dull over time. Since they'll only cover the front of your smile, you'll also want to keep the rest of your natural teeth clean and healthy to make the most of your results. Be sure to rinse your mouth often to remove any lingering particles, and use a straw if you want to drink coffee.
How Many Veneers Will I Need?
The number of veneers you'll need for your treatment will depend entirely on what you and your dentists in Loveland decide. Our team will discuss your current dental condition and your smile goals to see what kinds of changes you're looking for. Many patients often require only 2 to 4 veneers to accomplish a more symmetrical and brighter smile, while others may need 6 to 8. We'll be sure to create a treatment plan that works best for your specific needs during your initial consultation.
How Long Do Veneers Last?
Your veneers can last 15 years or more with proper care. On top of that, you'll only need to practice simple dental hygiene to keep them in pristine condition! Brush twice a day, floss at least once, and visit our team every six months (or sooner) for routine checkups and cleanings. You might also consider maintaining a balanced diet to preserve your natural teeth. This includes reducing how often you enjoy sugary meals, avoiding excessive alcohol consumption, and using a straw when drinking dark-colored beverages.
Is There Anything I Can't Eat with Veneers?
We'll construct your veneers out of porcelain material, meaning they'll be as durable as your natural smile. Once they're bonded to the front of your affected teeth, you'll be able to enjoy all of your favorite foods for many years. However, they can still be vulnerable to injury if you accidentally bite into solid items, like ice. To avoid damaging your veneers, be sure to avoid certain foods that are extremely crunchy or hard such as peanut brittle or hard candies. This is especially important when wearing your temporary veneers, as they won't be as durable as your final set.