Porcelain Veneers – Loveland, OH
Transform Your Smile in Two Visits!
At Gerome & Patrice Family Dentistry, we know that sometimes cosmetic dental bonding isn't enough to truly reshape your smile. If you need a little more help, we can provide porcelain veneers in Loveland, OH for your smile makeover. With porcelain veneers, we can restore beauty to a smile that has been marred by stains, chips, wearing, and gaps. We offer porcelain veneers as just one of our many cosmetic dental options for improving your smile.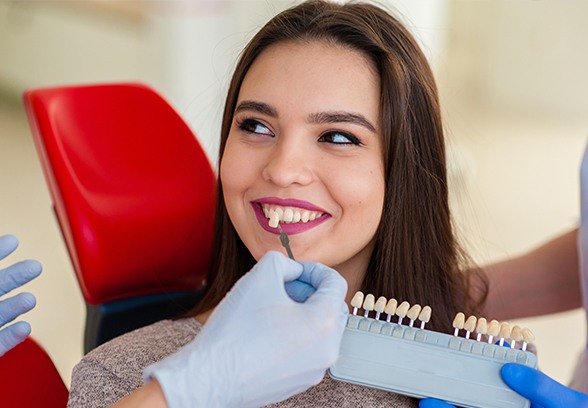 Why Choose Gerome & Patrice Family Dentistry for Porcelain Veneers?
Customized to Your Exact Preference
Friendly, Professional and Long-Term Team Members
Gentle Care Performed by Experienced Dentists
How Do Porcelain Veneers Work?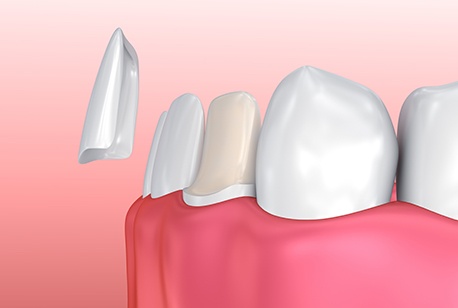 Porcelain veneers work by covering over the cosmetic problems that you want to correct. They're very thin, tooth-shaped facings that go over the front of the teeth. First, we'll have a long discussion with you, during which we'll assess each and every problem you have with your teeth. We'll analyze the situation and create a personalized treatment plan for addressing your specific problems in a way that suits your smile. Then, we prepare the teeth, take impressions, and send that information to the dental lab. Once your porcelain veneers have been finished, you return to our dental office to have them bonded to your teeth. In as few as two appointments, you can undergo a complete smile makeover.
We offer a variety of cosmetic dental treatments to encourage you to smile more. If porcelain veneers aren't the solution for you, we can recommend cosmetic dental bonding or teeth whitening. Dr. Gerome and Dr. Patrice want our patients to leave our dental office completely satisfied with their smile makeovers. Contact us to make an appointment to discuss your options with our team.