Emergency Dentistry – Loveland, OH
How We Help Your Family's Dental Emergencies
When your child is active, they are far more likely to experience a dental injury at a young age. Of course, dental emergencies can affect anyone and come in many forms. Whether it's untreated tooth decay that allowed an infection to develop or a chipped or knocked-out tooth as a result of physical trauma, Gerome & Patrice Family Dentistry is prepared to answer your call. Schedule an appointment with our office today if you or a family member is experiencing a dental emergency!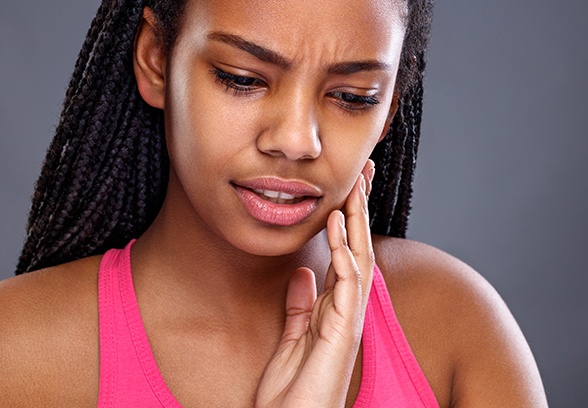 Why Choose Gerome & Patrice Family Dentistry for Emergency Dentistry?
Soft Tissue Laser Available for Improved Comfort and Precision
Intraoral Cameras for Enhanced Diagnosis and Treatment Planning
Kind, Friendly and Gentle Dentists and Team Members
How to Handle Common Dental Emergencies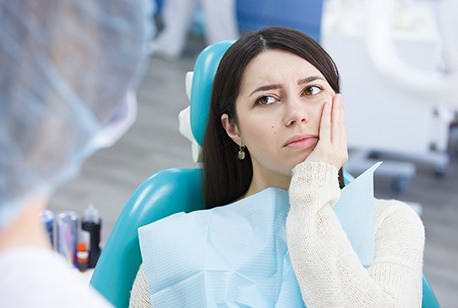 When a dental emergency occurs, it helps to do your best to stay calm and give our office a call. This gives you a chance to schedule an appointment, ideally for the same day, and get helpful advice on what you need to do next to improve your condition before you arrive. Depending on what your dental emergency is, you may need to take different steps to manage it. Take note of the following tips below to stabilize you or your family's dental emergency before coming to our office.

Toothaches
Use dental floss to remove potential food debris from in between teeth. If discomfort continues, take an over-the-counter painkiller like ibuprofen to reduce inflammation. Avoid taking aspirin as this can easily cause a burning sensation if it makes contact with the tooth. At our office, we'll confirm the cause of the pain and prescribe treatment from there, whether it's tooth decay, infection, or something else.

Chipped/Broken Tooth
Keep any pieces of the tooth that you can and bring them to our office. Avoid chewing on that side of your mouth until you arrive. If the tooth has become jagged or sharp in any way, cover it using dental wax to prevent accidental cuts in your gum or cheek tissue. If swelling is present, apply a cold compress to your face in 10-minute intervals, removing and reapplying for up to one hour. A dental crown may be needed if the tooth cannot be repaired with a dental filling.

Knocked-Out Tooth
Locate the tooth and do your best to keep calm. Pick up the tooth by the crown (top) portion and avoid touching the root or any tissue still attached. After gently rinsing the tooth of any dirt and debris, place the tooth back into its socket. If this is not possible or you find it too difficult to do, keep the tooth contained in milk, saltwater, or saliva. Get to our office within the hour to improve the chances of reimplantation.

Lost Filling/Crown
Although losing a filling or crown usually is not a true dental emergency, the exposed tooth can become very sensitive. It is best to contact us as soon as possible to make an appointment. If you're crown falls out, keep it in a safe place until you can arrange to see us. Fillings typically will need to be replaced with new material if they fall out and this is usually caused by new decay being present. The important part is to not wait too long as the portion of tooth structure left behind will not be as strong and could be damaged further. In addition, the longer a dental crown is out of the mouth, the less likely it will fit back into place. There are over-the-counter cements that can be used temporarily to hold the crown in place or to fill the space where the filling was lost. Please do not use household glues or cements. These products are not safe to put in your mouth.
How to Prevent Dental Emergencies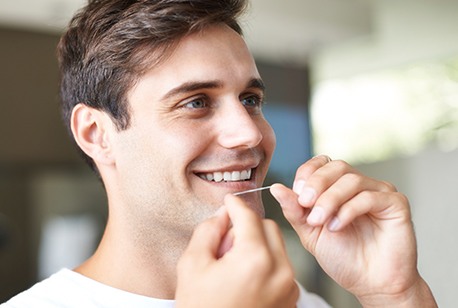 The best way to prevent dental emergencies is by dedicated to an oral care routine of brushing twice a day and flossing daily. You should also be committed to visiting the dentist once every six months for a routine cleaning and exam. These steps help you avoid most dental disease and catch problems before they turn into a dental emergency. Of course, if you play contact sports or grind your teeth due to bruxism, you should also be wearing a custom-made mouthguard.
The Cost of Treating Dental Emergencies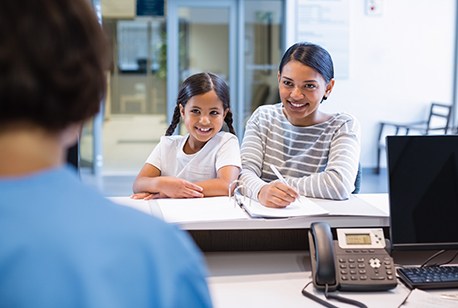 When it comes to paying for your dental emergency, you should keep in mind that it can vary depending on what treatments are needed. Removing decay and placing a dental filling will cost less than needing more comprehensive root canal therapy to restore a tooth. No matter what the cost of your treatment, the last thing you should do is put off treatment for your emergency. Doing so would leave your tooth vulnerable to additional damage, which could become permanent if you don't get it promptly handled.